Jesus Christ Superstar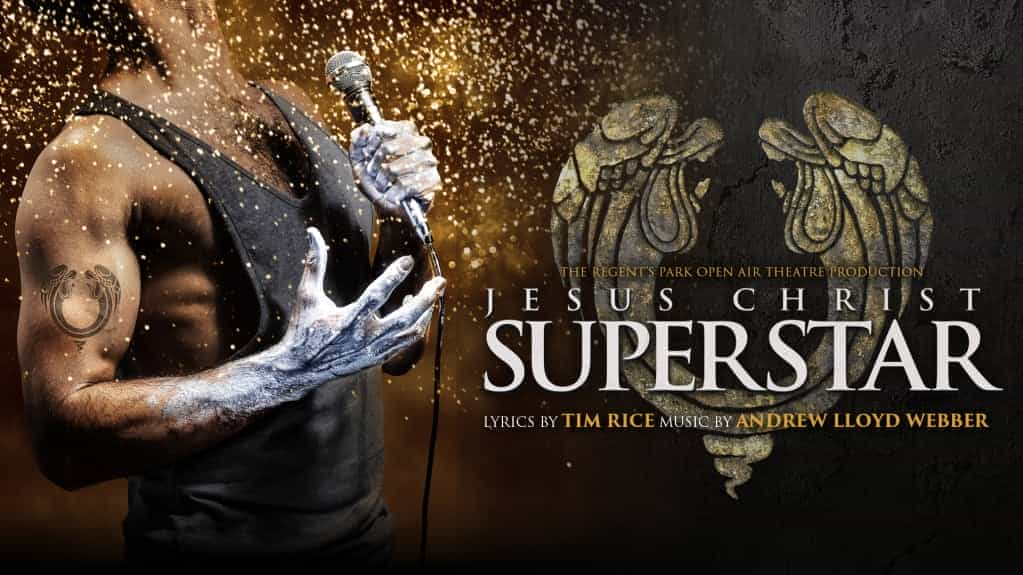 Timothy Sheader (Crazy for You, Into the Woods) directs this mesmerizing new production of the iconic global phenomenon, Jesus Christ Superstar. Originally staged by London's Regent's Park Open Air Theatre, this reimagined production won the 2017 Olivier Award for Best Musical Revival, garnering unprecedented reviews and accolades.

Choreographed by Drew McOnie (King Kong, Strictly Ballroom), and with music and lyrics by multi-award winners Andrew Lloyd Webber and Tim Rice, JESUS CHRIST SUPERSTAR is set during the final weeks in the life of Jesus Christ. Reflecting the rock roots that defined a generation, the legendary score includes 'I Don't Know How to Love Him' and 'Gethsemane'.


*The appearance of any member of cast is subject to change and may be affected by contracts, holiday, illness, or events beyond the producers' control. This sung-through musical (which contains loud music) centres on the final days of the life of Jesus. It contains flashing lights and visual effects, pyrotechnics, theatrical smoke and haze, some violence and an onstage depiction of the crucifixion.
Don't miss your chance to see this "gorgeous, thrilling, heavenly musical."–The Guardian. BOOK NOW!

Age guidance 10+
Jesus Christ Superstar Tickets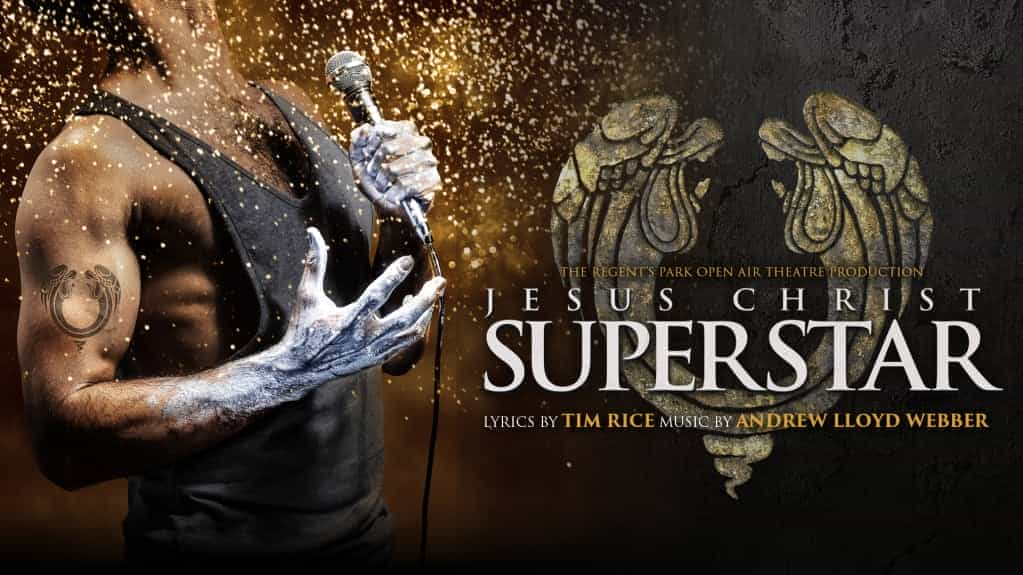 Sorry, there are no tickets for Jesus Christ Superstar in Liverpool available at the moment. This maybe due to one of the following reasons:
- Jesus Christ Superstar in Liverpool tickets are currently not on sale.
- The event has sold out.
- Details have not yet been announced for Jesus Christ Superstar in Liverpool.
- The event may have been cancelled.
- The event has been and gone.
Join our free mailing list for
updates about this event
Our review on Jesus Christ Superstar
Jesus Christ Superstar - Palace Theatre, Manchester - Wednesday 13th September 2023 by Leanne Parker-Tyree
Our Rating
JESUS CHRIST SUPERSTAR IS A CONTEMPORARY AND EDGY MUSICAL WELL WORTH EXPERIENCING!


I can't lie, I was excited for this one! Jesus Christ Superstar is one musical production that I have never seen before. As a 14-year-old schoolgirl who had just opted to do drama at GCSE, I was lucky enough to be invited to take part in a workshop at my school with some professional musical theatre artists, who showcased some of the main musical numbers from this production for us, up on our lowly, creaking school stage. Thus, my love of musical theatre began. This was back in 1993 and let me tell you, dear reader, 30 years may have passed since that event, but tonight, finally, I got to take my seat and see the whole thing unfold in front of me and overall, I have to say, it did not disappoint.


Featuring lyrics and music by Tim Rice and Andrew Lloyd Webber respectively, this production is a revival of this 1970's classic musical heavyweight. I did wonder whether the musical stylings might have lost some of their edge, or show their age, given the almost four and a half decades that have passed since it was composed. Within the opening portion of the show, the apostles ask; "What's the buzz, tell me what's-a-happening" and this reviewer can confirm that the 'buzz' is an electric evening ahead and 'what's-a-happening' is a musical masterpiece, reinvented to deliver a frantic, contemporary, exciting revamp of this classic production, full of rock opera refrains, choreographic brilliance, and performed by an energetic, enthusiastic cast who give their all in a thrilling, high voltage performance from start to end.
As the overture began, with the all too familiar solo guitar reverberating around the theatre from high up within the stage rig itself, the hairs on my arms rose. Massive props must go out to the live band; Felix Strickland, Ryan Webber, Gordon Davidson, Laura Llewellyn Jones, Gavin Tate-Lovery, David Csizmadia and Venessa Domonique who were small in number, but mighty in their powerhouse of a performance throughout. While this musical may have originally been debuted on stage in 1971, this touring production, with its slick, artistic choreography carefully crafted to thrilling effect by Olivier Award-winning Drew McOnie is most certainly a 'Jesus Christ Superstar' for our time.


Based on the gospels accounts of the passion of Christ, the week leading to the Crucifixion of Jesus, this incarnation of the production catapults us relentlessly into the psychology of Jesus and other key characters, with huge swathes of the plot focused on the role of Judas, played by Shem Omari James (Dreamgirls - UK Tour, Vanara - Hackney Empire, The Music of Andrew Lloyd Webber, Songs For a New World - London Palladium). Ian McIntosh (Olivier Award nominee for Best Actor in a Supporting Role for his portrayal of Barry Mann in Beautiful: The Carole King Musical (Aldwych Theatre), Galileo Figaro in We Will Rock You (London Coliseum); Deco Cuffe in The Commitments (UK & Ireland Tour); Galileo Figaro in We Will Rock You (20th Anniversary UK & Ireland Tour); Young Ben Stone in Follies (National Theatre); Sid Worley in An Officer and A Gentleman (UK and Ireland Tour); Bud in Angels, Punks and Raging Queens (The Criterion); Ray/Alternate Deco Cuffe in The Commitments (Palace Theatre); Hair – The European Arena Tour) brings an emotional rawness to his portrayal of Jesus that throughout the show expertly switches between making us, the audience feel like we are intruding on the intimacy of the characters inner feelings one moment and pulling us in to share in the expansive hysteria surrounding his idol status the next. The relationship between Jesus and Mary Magdalene (played with soul and feeling by Hannah Richardson (Theatre includes: Cathleen & swing in Sting's The Last Ship (USA Tour); TV Appearances include: Jimmy Kimmel Live!, The Late Late Show with James Corden) is explored in the early stages of this production as we see Judas warning Jesus to avoid Mary, because she is a prostitute, with Jesus firmly reminding Judas that those who are not without sin should not judge.


The ensemble cast is simply superb, at times extraordinary. The set itself is equally exciting and is simplistic, moody and gloriously utilised by the cast to its full advantage – from the rusty industrial girders which complement the contemporary ambiance and feel of this production, to the lighting which is used to perfect effect, the standout moment of which is the final beam of light, illuminating the crucifixion as the story quietly reaches its climax, at odds with the frantic pace and building energy which has whizzed us through the rest of the show. And herein lies my only disappointment. My partner-in-crime for this evening's performance was someone who doesn't really know the story in depth, and certainly did not know this musical. Somewhere between the turbulent pace of the choreography and the relentless musicality, in the first half especially, the story seemed somehow overshadowed, and at points, unfathomable; lost in maelstrom of everything else which, for me who knows the story and the musical and can therefore piece it all together was fine, but for those like my companion who didn't have access to that information, may arrive at the interval somewhat confused and bewildered!


Make no mistake, this is a heavy production, with an almost visceral sense of emotional overwhelm at times, excellently crafted by the edgy choreography, the rock-God excesses of many of the numbers and the ceaseless energy of the cast. When it all threatens to become a little too heavy, we are presented with the light-hearted comedy of the combination of the deep, rumbling voice of Caiaphas (Jad Hapchi; Credits include: Jesus Christ Superstar (Frinton Summer Theatre), Dirty Dancing (Secret Cinema), Disney in Concert; As a vocalist, Jad has also been a backing singer for Andrea Bocelli and Hiba Tawaji) and Annas (Matt Bateman: Credits - Fredrik Egerman in A Little Night Music, Bernie Buchsbaum in Little Me, Stan in Don Juan in Soho and Featured Vocalist for Friday Night is Music Night, Billy/Eugene Fodor in Crazy for You). The pinnacle of this injection of humour, is most certainly the relatively short, but comedic appearance of Julian Clary (TV Credits: Sticky Moments. More TV followed, including Terry and Julian, All Rise for Julian Clary, Prickly Heat, It's Only TV But I Like It, Strictly Come Dancing, Have I Got News For You, Who Do You Think You Are?, QI, Celebrity Big Brother, Your Face Sounds Familiar, Piers Morgan's Life Stories, Give a Pet a Home, Nature Nuts and Passions. Theatre credits: Leigh Bowery in Boy George's Taboo (West End and UK tour), the Emcee in Rufus Norris's Olivier Award-winning production of Kander and Ebb's Cabaret (West End) and Le Grand Mort (Trafalgar Studios), Norman in The Dresser (National Tour), Bleak Expectations (West End) as King Herod who erupts onto the stage, his excessive gold cape billowing out behind him, delivering a high-camp performance which the audience lapped up with glee.


One stand-out performance for me was Ryan O'Donnell's (Theatre includes: Mandela - The Young Vic; The Book Thief - Octagon Theatre; Tina the Musical - Aldwych Theatre; Sunny Afternoon - Harold Pinter Theatre; Quadrophenia the Musical - UK Tour; Television includes: The Crown Season 4 - Netflix; The Serpent - BBC One) Pilate. Initially moody, sardonic, and oozing disdain, we are treated to a metamorphosis of Pilate, seeing the change in the character unfold, to almost anguish and humility in response to the mob's increasingly violent bloodlust for Jesus to be crucified, again, superbly portrayed via the uncomfortable, jerky convulsions of the choreography brought to life by the ensemble cast.
This is a contemporary, edgy, artistic update to an original piece of musical theatre history which is well worth experiencing. It sounds amazing. It looks incredible. It also makes use of copious amounts of shimmering glitter throughout. Really, what's not to love?!

WE SCORE JESUS CHRIST SUPERSTAR...


Most Popular Shows and Events in Liverpool