Dreamgirls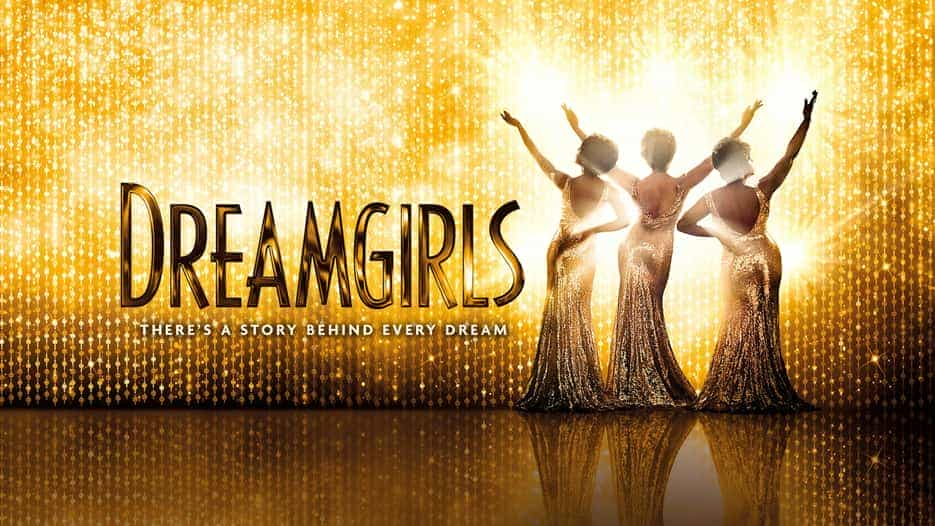 Nicole Dennis will play the iconic role of Effie White. Her credits include Dear Evan Hansen, Dreamgirls (West End production) and finalist on ITV's The Voice in 2019 where she wowed viewers and judges singing And I'm Telling You I'm Not Going with team mentor Jennifer Hudson. Further casting to be announced.
Meet The Dreams – Effie, Lorrell and Deena – three talented young singers in the turbulent 1960s, a revolutionary time in American music history. Join the three friends as they embark upon a musical rollercoaster ride through a world of fame, fortune and the ruthless realities of show business, testing their friendships to the very limit.
Direct from the West End with an extraordinary story and the unforgettable, spine-tingling vocals that send audiences wild, this spectacular musical production features the classic songs And I Am Telling You I'm Not Going, Listen, I Am Changing and One Night Only.
Dreamgirls Tickets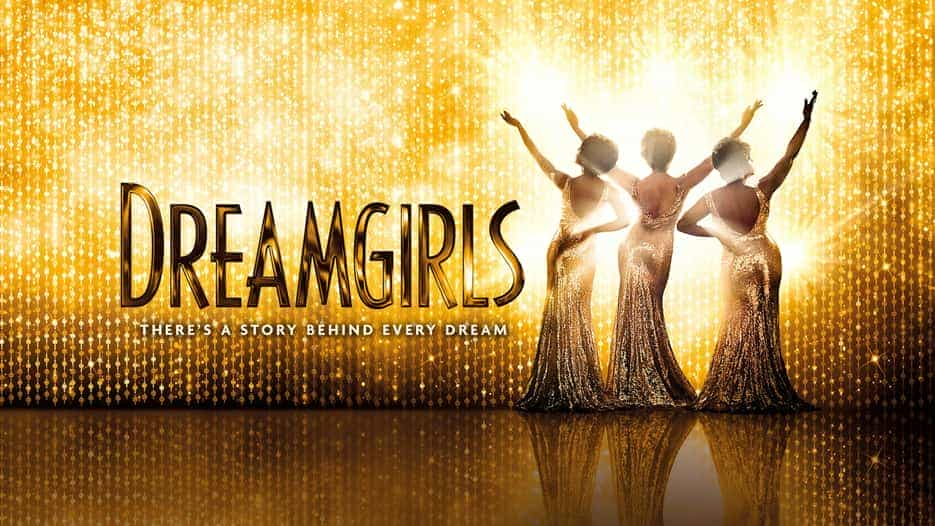 Sorry, there are no tickets for Dreamgirls in Liverpool available at the moment. This maybe due to one of the following reasons:
- Dreamgirls in Liverpool tickets are currently not on sale.
- The event has sold out.
- Details have not yet been announced for Dreamgirls in Liverpool.
- The event may have been cancelled.
- The event has been and gone.
Join our free mailing list for
updates about this event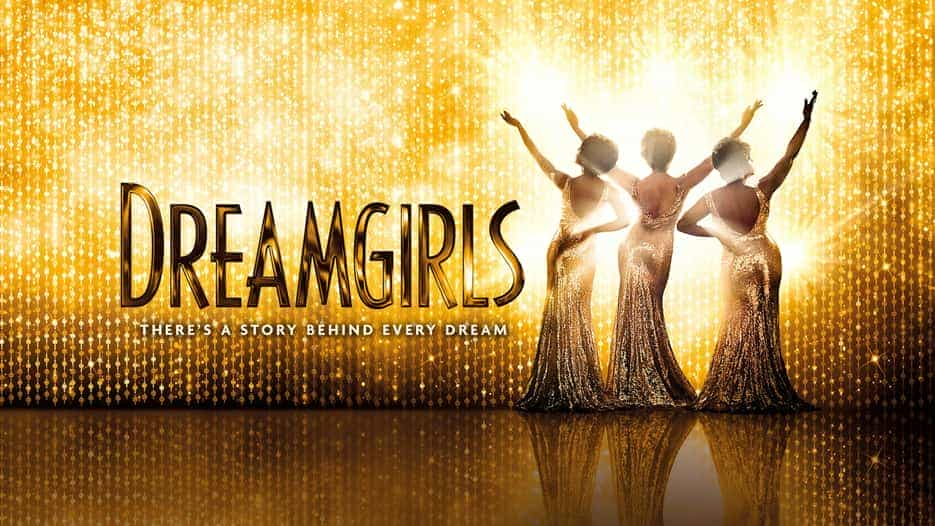 Our review on Dreamgirls
Dreamgirls - Palace Theatre, Manchester - Wednesday 14th September 2022 by Karen Ryder
Our Rating
Dreamgirls immediately evokes images of glamour, glitz, and gorgeous vocals. I was lucky enough to see Amber Riley play Effie White in London a few years ago and was so fundamentally moved by her performance that even now I find it difficult to express the sheer power of that big showstopping moment "And I am Telling You." It quite literally transcends lexicon. My emotive experience with Dreamgirls left me thrilled to see it again this evening, but equally nervous as hell that I wouldn't be able to provide enough descriptive justice to the primal, instinctual, gut exposing emotion it pulls out of you. Be prepared to go from thinking life couldn't get any better, to streaming with snot and having a stomach ache from crying so much – all at the speed of glittering lights. It is a remarkable show that provides an emotional work out and leaves you speechless.
Dreamgirls is a musical tale as old as time of a young talented act starting out and taking on the world, gaining phenomenal success, only to be plagued by rifts in the band due to ego, favouritism, evil showbiz managers, and meddling from those who are supposed to have their best interests at heart. It is the sad tale of too many real bands to mention, and is brought to life in glorious technicoloured, shimmering, soulful magnificence through the sensational highs and excruciating lows of our Dreamgirls.
Effie, Deena and Lorrell have stardust in their eyes. An incredibly talented powerhouse trio, they enter a singing competition in 1962 Harlem, which there is no doubt they should win, enabling them to start their journey to success. However, other forces are at play, and as crazed singer Jimmy Early loses his backing singers due to his outlandish behaviour, chancer Curtis sees an opportunity and rigs the competition ensuring The Dreamgirls don't win, conveniently leaving them available to take up his offer of becoming Jimmy's new backing singers. With time, they find their own spotlight, Effie and Curtis fall in love, Effie's brother C.C writes hit song after hit song and life is sweet. That is until, Curtis strays – but not far enough – falling in love with Effie's friend and band member Deena. Lorrell is trapped in an endless cycle of love and despair with Jimmy, and Effie is completely estranged from everything and everyone she ever knew, leaving her alone and vulnerable at a time when she needs her girls more than ever. As life moves on, Curtis uses every influence he has to not control only Deena but ensure that Effie's light may never shine again. But Curtis underestimates the shared love and history of the sisterhood. Be utterly dazzled as the Dreamgirls rekindle their bond one last time in the comeback to end all comebacks – all you've got to do is dream.



Themes such as racism, coercive abuse, parenthood, friendship, the power of celebrity, the pitfalls of success, betrayal, beauty, feminism, and the darker side of showbiz, all lie on top of a stoic determination to ultimately remain true to who you are and the freedom and power that can bring. Dreamgirls has a lot going on and has been created to tickle every single emotion possible, leaving you enraged, engrossed, enlightened and entirely at the whim of the incredible and perfectly formed dream team of cast and creatives.
Dreamgirls tops the charts when it comes to 'best bits,' but I won't divulge too much as I need to leave something for you to get excited about, because judging by tonight's vocally involved audience, and friends telling me they are struggling to get a seat, I'm guessing if you're reading this review, then you're already halfway to booking those sparkling tickets! 'Steppin' To The Bad Side,' provides an incredible dance routine, with a red and black backlit stage reminiscent of Chicago meets Jailhouse Rock, meets West Side Story.
The choreography team of Casey Nicholaw (also director) and Sean Parkins set this scene aside as something special. Dancers slowly, seductively and stealthily appear on stage, creating stunning silhouettes. They effortlessly leap and fly off blocks, somersault, dance in unison, dance in canon, and present a strong, stylish routine that oozes a kind of cool rebellion, making you want to step into the bad side for sure! In contrast, there is the beautifully empowering scene where Deena stands up to the abusive and coercive Curtis.
The acting here is outstanding, and so real that as we see Deena struggling to follow through with what she knows must be done, the audience start shouting out, willing her on, supporting her! And it's a genuine response, there is no panto style audience participation here but an absolute desire to see Deena get to where she needs and wants to be. Lorrell wins over the audience's respect when she gets her sass on and gives Jimmy the dressing down of a lifetime, making everyone fall in love with this hilarious and loveable character even more. Then of course there is THE moment. I'd say prepare yourself, but it wouldn't do you any good, because 'And I Am Telling You,' surely created the term 'showstopper'. This is why music is so important because it quite literally rendered everyone in the audience powerless. Honestly, I can tell you how things went down, that it was affecting people so much they were unable to stop applause, cheers and cries in the many climatic pauses, that mouths were agog, that people were on their feet before it had ended, that many were crying, many were visibly shaking, and quite literally speechless, but you'll think I'm exaggerating, think I'm a little OTT. If anything, I'm UTT – under the top – I promise you'll agree when you have lived it for yourself, because living every single word is precisely what happens.
So, I have to move straight on to the award-winning Nicole Raquel Dennis (Dear Evan Hansen, Waitress, Book Of Mormon, The Voice) who delivered this other worldly performance as Effie White. It's an utter privilege to have experienced such talent. Just when you think that we have had all there is to give, out comes 'I Am Changing' and 'One Night Only'. My lungs want to pop just thinking about the power in those songs, yet Nicole Raquel Dennis just kept going. Raw, moving, truthful, and heartfelt, every nuance was felt, leaving us in no doubt that she gave absolutely everything to the performance, and to us. Wow. Thank you Vienna! Goodnight!
Natalie Kassanga (Motown The Musical, Dear Evan Hansen, Oliver) is stunning as Deena Jones. Another powerhouse, with licks and riffs as smooth and effortless as Mariah herself, she takes her character on an incredible transformation. Kassanga layers the inner conflicts of self-belief so subtly throughout her performance, from her overprotective mother, to submitting to Effie's talent, to Curtis' controlling her, that the audience find themselves walking in her shoes too, wondering – how did we get here? With achingly difficult moments juxtaposed against the beauty of her reunion with Effie, it was a performance that hooked the audience.
Paige Peddie (The Lion King, Fantastically Great Women Who Changed The World) as Lorrell Robinson was outstanding with her comic timing, non-verbal acting, and impeccable voice that just seemed to get stronger as the show went on. Peddie never switched off and it was difficult to take your eyes off her, for her facial expressions were second to none. Starting out as an innocent lovestruck fan of Jimmy Early's, her journey into womanhood (her words), and her developing diva status, reclaiming her self-worth as she tells Jimmy they're through, enabled every moment to be etched on her face with both hilarious and touching clarity. Possibly my favourite character.
Matt Mills (Tina The Musical, Motown The Musical, Beautiful) as Curtis Taylor Jr. was domineering, convincing and full of humility as he took his pantomime style boo's during curtain calls with the detached meaning in which they were intended. This character had to be believable as a tyrannous, yet charismatic charmer for the show to work. And there was no doubt that he was. Another exceptional piece of acting, with a voice that could melt butter, and a dark streak that initially appears innocent enough to be intriguing, there is never any question of his command on stage. Brandon Lee Sears (Be More Chill, Come From Away, Heathers) as Jimmy Early ignites the show! Frenzied, untamed and wild, his moves shouldn't even be possible! They surely defy the laws of gravity, as he effortlessly slides into the splits, then just as effortlessly slides back up again as if the rewind button has just been hit. Meanwhile, the majority of us mere mortals are creaking as we push ourselves out of our seats, willingly accepting the arm of our companions for that last haul. I have no idea how he does what he does but it was mesmerising, and he undoubtedly sets the energy levels for the show, making it impossible not be drawn into his infectious personality.


Shem Omari James (Vanara, Songs For A New World, On The Town) as C.C.White, Jo Servi (The Colour Purple, The Lion King, Chess) as Marty, and Brianna Ogunbawo (The Book Of Mormon, Hairspray, Motown The Musical) as Michelle Morris are the most generous of supporting cast, and sing their socks off throughout. They each shine as individuals and again bring a touch of class to this exciting and truly talented ensemble.


Music, book, and lyrics are the brainchild of Henry Krieger and Tom Eyen. The success of Dreamgirls was cemented in 2006 with the feature film version starring Jennifer Hudson and Beyonce Knowles, ensuring many of its songs took on a life force of their own. With hits such as 'And I Am Telling You', 'I Am Changing,' 'One Night Only,' and 'Listen,' it is fair to say that those mystical creatures I've heard of who don't like musicals, like Dreamgirls because its music cleverly bridges the two worlds of popular music and theatre music, creating a show for the masses.
If you hate crying or having your emotions exposed in public spaces, avoid Dreamgirls because it floors you. However, I strongly suggest you face this fear and go with it because it also picks you back up too, lifting you to places higher than you ever dreamed possible. Dreamgirls has an aura, an unseen addition to the show which gives you permission to believe in yourself, to trust your own authenticity, and to know that you can break free from the negative energy trying to dim your light. It is entertaining, inspirational, and igniting. I cannot recommend enough, nor feel that words can enlighten you enough. This show is an experience, something that needs to be felt, so allow yourself some sparkle, allow yourself to rediscover your own spotlight and never be afraid to shine.

WE SCORE DREAMGIRLS – 10/10




Photo credits: Matt Crockett
Other events you may like...
Most Popular Shows and Events in Liverpool