Liverpool Theatre News & Reviews
REVIEW - Oh Mother - A quirky, exciting and funny play celebrating women to the max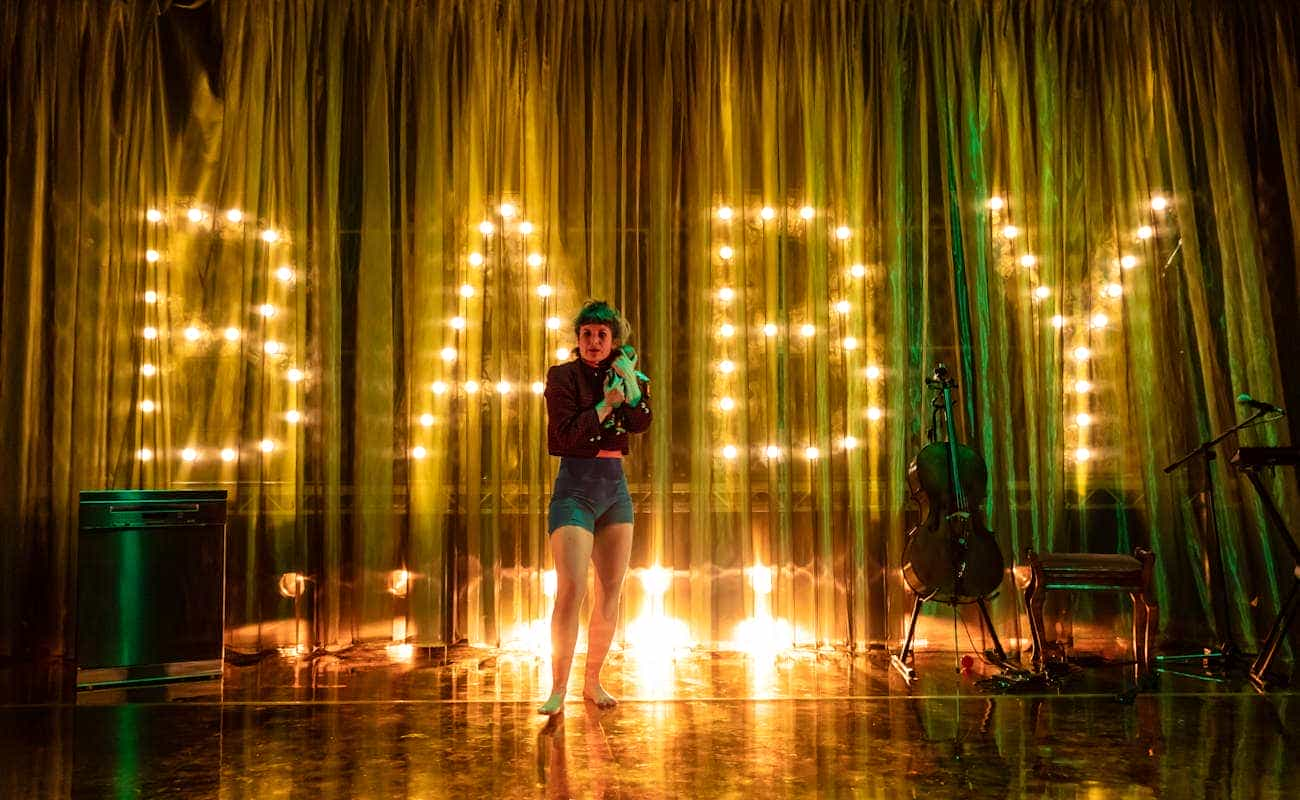 BOOK YOUR TICKETS FOR OH MOTHER
On Wednesday, we were invited to HOME to see Oh Mother. Read what our reviewer, Lizzie Johnston thought about this new production...


When seeing a show that isn't mainstream or hyped up comes an essence of curiosity, and Oh Mother is not a show I've heard of before. It's brand new in every way - a new script, new production, new music, new everything! From what I read beforehand, I expected a quirky, exciting and funny play - and that's exactly what I got.


Oh Mother is a RashDash and HOME co-production, co-Commissioned by Soho Theatre, Tobacco Factory Theatres and MAYK. The production is part of HOME's Spring Summer 2022 Theatre Season celebrating International Women's Day, and celebrating women is absolutely what it does. What I love about HOME is that it provides a platform for smaller theatre companies and theatre creators who improvise and devise new productions. This is exactly what RashDash does. I love the experience you get when watching a show performed by the creators, the sense of passion and understanding throughout the performance is undoubtable.

Oh Mother challenges the conventions of storytelling, focusing on theatricality rather than following a plotline. The show is made up of fragments of stories, cut up and woven together with sequences of movement and music, all which explore domesticity, attachment, gender, bonding, and the love for a dishwasher. It's essentially a fever dream - the bubble you are in when taking care of someone, whether it's the beginning or end of their life. It celebrates mothers in every sense, from every stage of motherhood and even acknowledges those mothers who didn't get to meet their child.The show itself is only 90 minutes long with no interval so a great midweek outing (still get to bed early - get in!).

RashDash, along with their own mums, explore the ups and downs, challenges and love that comes with becoming a mother. It opens the often misunderstood narrative about how motherhood can be difficult yet brings an overwhelming love which comes alongside. The show even addresses the pressure young women are under to become mothers, or how an older woman is stigmatised because she chose to not have any. So even if you are not a mother (like myself) there's still an element that is relatable.

My first impression when entering the theatre was nostalgia, and this isn't due to the show, but to HOME itself. Theatre 2 is a small intimate space and the seats aren't allocated, it was a real throwback to my time as a drama student (although a professional space and bigger budget!). The intimate setting was a great match for Oh Mother as you felt included in their storytelling, as if they were talking straight to you and including the audience in the conversation. The set was minimal with 'BABY' in giant letters lit up at the back, a few microphones at the edges and a musician's set up to one side. A minimal set maximised the space for movement and physical theatre was used in most scenes of the production.

The small cast of three were made up of RashDash creatives, Helen Goalen and Abbi Greenland, and musician Simone Seales, all of the cast are devisers of the production. The dynamics between Goalen and Greenland were excellent, the comedy timing and understanding of each other's next move was perfection, and in some moments, they even moved as one. The original music composed by Simone Seales and Becky Wilkie was exciting, lifting and catchy. It was dynamic and helped the show transition between storylines effortlessly. Seales' talent as a musician is beautiful, their technique and ability to level up and build upon the atmosphere is excellent.

The show is chaotic, switching between multiple storylines so you are challenged to keep up, but it's funny and enjoyable even if at times, you get a bit lost. The chaos highlights the narrative and conversations the show is having, whether it is a song celebrating how much people love their dishwasher or even a talking vagina, they had the audience belly-laughing. Overall, it's daring, ferocious and necessary, all delivered with a great sense of humour. If you like dynamic, unique and new theatre, then head straight to HOME and enjoy what RashDash has to offer.
WE SCORE OH MOTHER – 8/10

Oh Mother can be seen at HOME until Saturday 28th May.
All Production shots by The Other Richard