Liverpool Theatre News & Reviews
REVIEW - Everybody's Talking About Jamie at The Lowry - Fierce, Fabulous and Funny!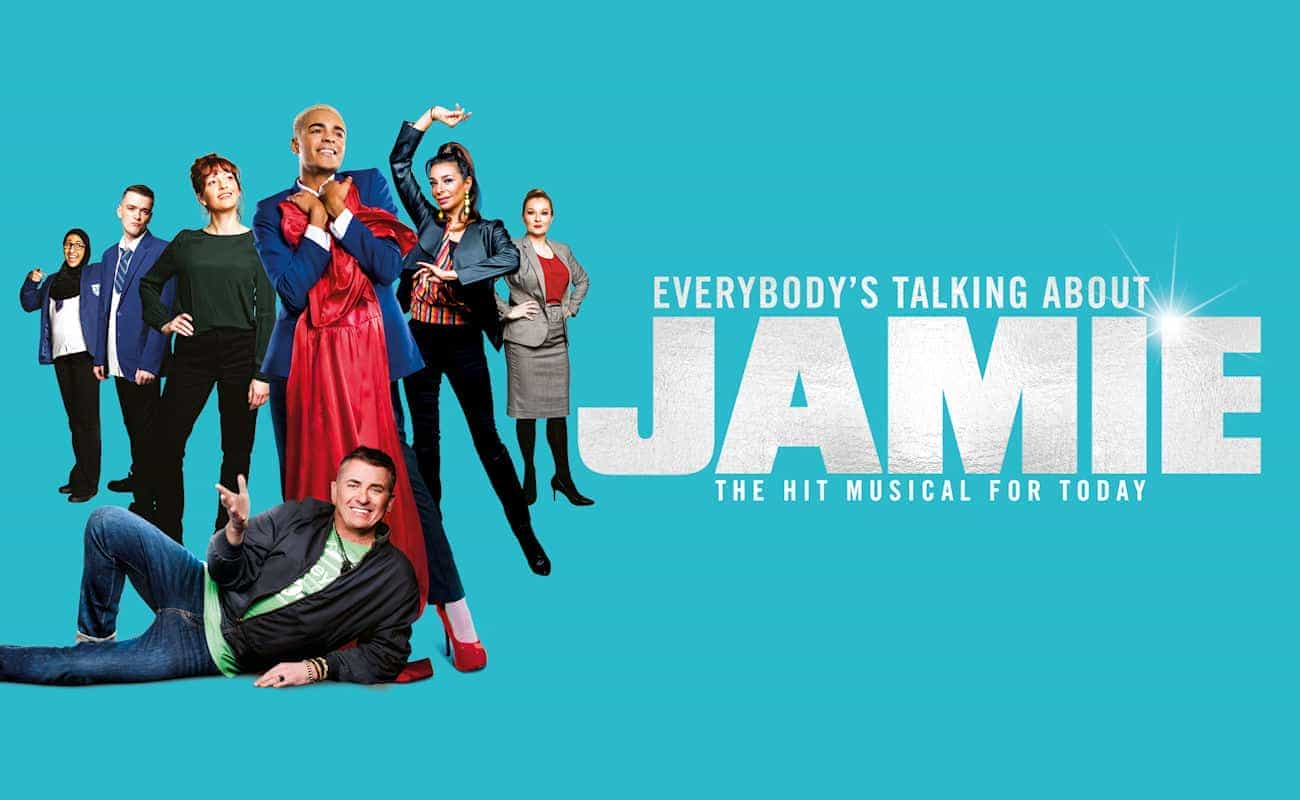 BOOK YOUR TICKETS HERE FOR THIS AMAZING PRODUCTION
One of our trusted reviewers, Karen Ryder, enjoyed an amazing night at The Lowry as she attended Everybody's Talking About Jamie on Saturday. Another top notch production you have to see...

"Everybody's Talking About Jamie" - and now so am I am because it's fierce, fabulous and funny. It is moving, educational and packed with so many cracking one liners that you need to stay alert so you don't miss the next joke as you're still laughing at the previous one!
So who is Jamie and why is everybody talking about him? Well Jamie is actually Jamie Campbell, the real life 16 year old school boy from a small village who dreams of becoming a Drag Queen. The real Jamie just wanted to go to his prom in a dress - it sounds simple enough, but people being people, he met a fair bit of stupid with a side dish of ignorant along the way as to why he shouldn't do that. But Jamie knew who he was and so his journey started. He wrote to numerous television companies. One wrote back – just a few weeks before prom! They made a documentary of his story, "Jamie: Drag Queen at 16", and it is from this that the musical was born.
The musical leaves out the TV part and follows Jamie's journey as he battles and shimmy's his way through life as an emerging drag queen. We meet a host of supportive and unsupportive characters who reflect society and highlight the ugly language and views that Jamie has to face just to be his true self. Even through his friends who do support him, it educates by showing there is such a lack of understanding. Being a drag queen doesn't necessarily mean you want to be a woman. It doesn't have to mean you are transgender. It doesn't have to mean anything other than you want to be a drag queen. It is an art form. It is a way for those who have been judged and misunderstood to be free. It is a thing to be celebrated.

So as the show starts, get ready for the huge ca-ching clunks as this cast is full of name drops and not a single one of them disappoints. There is Layton Williams, a local Greater Manchester lad from Bury (Billy Elliot, Beautiful People, Hairspray, Rent, School For Stars – and look out for him in the new film version of Everybody's Talking About Jamie). He is born to play this role. Convincing, loveable, quick witted, you are rooting for his character right from the start. Shane Richie (Eastenders, Grease) plays Hugo, Jamie's drag mamma, and is gracious in his performance. There is no panto dame caricature, but a genuine and moving performance. Shobna Gulati (Coronation Street, Dinnerladies, Doctor Who) plays Ray – his mum's wise cracking, "got ya back" best friend. She is just brilliant and I want her to be on my side for sure. Loved her character and performance. Amy Ellen Richardson (basically you name a musical or play and she has done it) plays Jamie's mum. She gave me goosebumps with the emotional song "He's My Boy", where she sings about her pure love for her son following an argument with him. Stunning.


George Sampson (Britains Got Talent, Diversity, Waterloo Road) is really convincing at being the mean bully Dean. He is equally as moving when we see him realise his own limitations and warped views of Jamie. Lara Denning (again, you name the musical or play and she has most likely done it) plays Miss Hedge – a really important character to show the difficulties the young students often face at school from the very people they are supposed to be able to turn to for support, advice and education. Miss Hedge offers opinions, not education and it is really brave to highlight that this is something still happening in schools. Sharan Phull (Bend it Like Beckham, The Importance of being Earnest, Romeo and Juliet) plays Pritti – Jamie's best friend. She plays her character with a beautiful strength and helps to educate us all along the way. The entire cast is mesmerising and clearly have full respect for each other because you can feel it.

The musical opens with a lively, energetic classroom scene where we are introduced to Jamie straight away. We are dropped into the middle of a careers advice class where Jamie learns his supposed ideal job is a truck driver or prison guard! Jamie wants to be a drag queen. The script is quick and current, referencing the dreaded C word (no not your charisma, uniqueness nerve and talent) but covid. It is always referenced with humour though, so don't be put off. For instance, one student tried to convince the teacher his dad is a key worker but it turns out he's actually a locksmith!
This script really has too many laugh out loud moments to mention but each live is delivered with the ease and skill of seasoned performers. The humour is used skilfully and makes the poignant moments stand out all the more for it.
The staging works really well with projection used to good effect, including showing the selfies on a screen that the students are taking. The desks used in the opening scene are simply switched round to create a brick wall and transport us to a different location immediately. The hard working cast do all the scene changes themselves often using the opportunity to express their thoughts through a simple look or head shake. This is done superbly by the bulky character of Dean played by George Sampson. It gives the whole show a slick, realistic feel.
The choreography could be a show in itself - from the beautiful contemporary duo during "If I met myself again", to the amazing voguing, to each cast member having a solo spot in the finale.
The audience was quite amazing too, wearing every emotion and reaction on their sleeves with gasps, awws and literal insults thrown out to the bigoted ignorance of the uneducated characters.

One of my favourite lines was "Toto we're not in Asda anymore", delivered by Shobna Gulati's character Ray. This simple line is not only funny and witty but can be used to show that there are plenty of shops out there, each selling different yet equally wonderful things. Because one style and one size definitely does not fit all and the worlds a better place for it.

We loved this production. It is simply wonderful and easily scores full marks.


WE SCORE EVERYBODY'S TALKING ABOUT JAMIE - 10/10!!!


EVERYBODY'S TALKING ABOUT JAMIE IS ON AT THE LOWRY UNTIL SUNDAY 12TH SEPTEMBER. BOOK YOUR TICKETS BEFORE IT'S TOO LATE!