The Original Harlem Globetrotters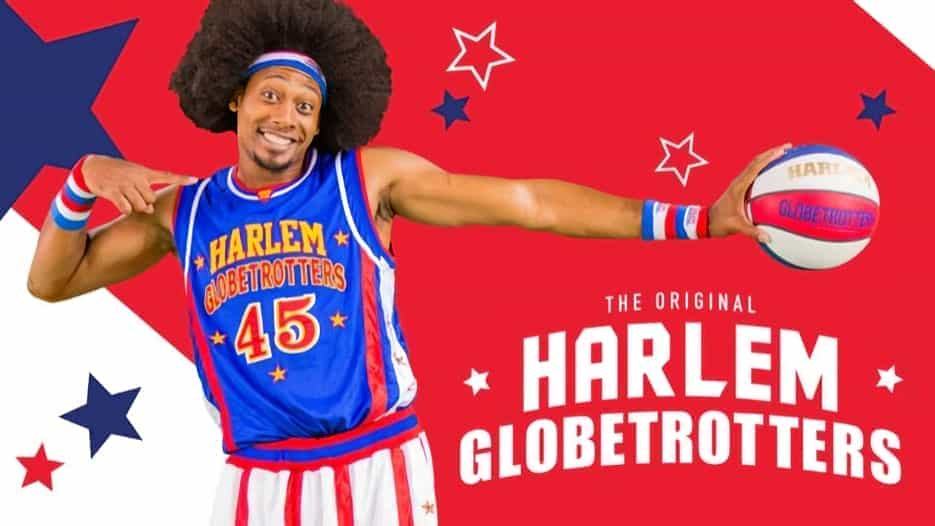 The Harlem Globetrotters 2024 World Tour is coming with a game like never before! Your favourite Globetrotter stars are bringing out their amazing basketball skill, outrageous athleticism and a non-stop LOL good time. Join the Globetrotters as they go head-to-head against the Washington Generals who will stop at nothing to try and defeat the world's winningest team!
As the Harlem Globetrotters near their 100th anniversary, they have contributed to the growth of basketball at an immeasurable magnitude across the world. Through their artful athleticism and unparalleled moves, this team shares the game through an inclusive game day experience that cannot be beat!
The epitome of Globetrotter excellence; the new tour will feature unsurpassed basketball wizardry night after night. For over 95 years, the Harlem Globetrotters have been committed to spreading joy through their artful athleticism and unparalleled basketball skills. This is a basketball event like no other. Ankle-breaking moves, jaw-dropping swag, and rim-rattling dunks are only some of the thrills you can expect from this new version of the Globetrotters game. Part streetball from the players who defined it, part interactive family entertainment, the live event will show off the best of the Globetrotters in a dazzling exhibition of talent and game.
Dedicated to honouring their past but focused on paving their future, the Globetrotters' fully redesigned all-black jerseys put a modern spin on their look while still featuring the classic stars and stripes and names of past legends.
The Original Harlem Globetrotters Tickets
Most Popular Shows and Events in Liverpool