Rianne Downey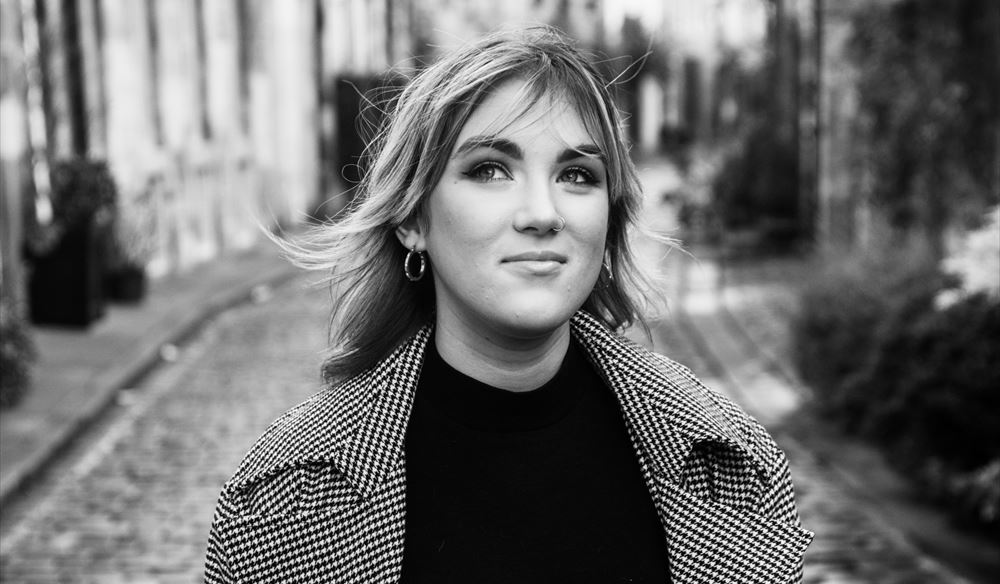 Country-indie lullabies with bite, sent to listeners from the equally beautiful and brutally honest heart of Scotland. Music to help us all get by when life isn't easy.
Growing up on the outskirts of Glasgow, the music-obsessed youngster in thrall to Amy Winehouse, in love with The Specials and in awe of Dolly Parton, was and is humble almost to a fault.
Rianne Downey's courageous and beautiful songs form an emotive cloudburst of hope sung by and for those once lost, but now found forever in the enduring embrace of music. Cutting the key of escape from cyclical patterns of harm, the people who drag you down and the tricks of the mind that stop you making a leap into the greater unknown, is the magic that underpins the prolific songwriter's prodigious talent. If you're not going to find that key for yourself, who else is going to dig deep to lay hands on it? Rianne Downey has unpicked the lock for herself and for anyone else suffering from misgivings for how far they can throw their own, true voice.
Rianne Downey Tickets
Liverpool
Liverpool
O2 Academy
Fri 1 Dec 2023
Jimmy's
Fri 1 Dec 2023
Most Popular Shows and Events in Liverpool