Electromantics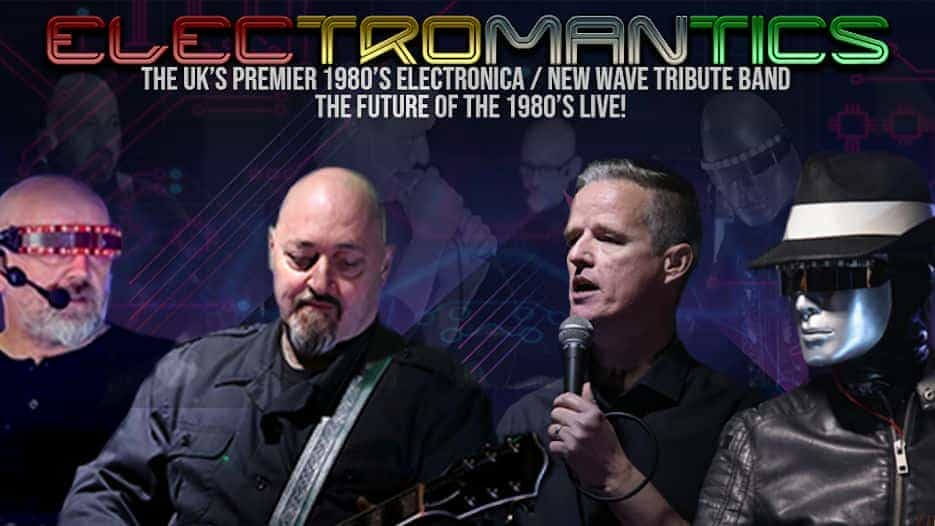 Electromantic's are a 1980's Electronica/New Wave Tribute band from Merseyside.
Gold is the lead vocalist / frontman, Green is the second vocalist / guitarist / keyboard player and Red is the main keyboard player / backing vocalist.
They are joined by Manochrome who performs robotics on stage during certain points of Electromantics's live set, namely "The Model", "Blue Monday", "Whip It" and "Are Friends Electric?"
Loved by fans of the band, Manochrome's on stage performance amazes audiences with his ability to stand perfectly still for lengthy periods of time (up to 90% of the total live show!), often convincing the crowd that he is in fact, a mannequin!
He has certainly seemed to have become a highlight of the show and is greeted with appreciative cheers whenever he activates his motion programs on stage.
Electromantics Tickets
St Helens
St Helens
The Citadel Theatre
Sat 30 Mar 2024
Most Popular Shows and Events in Liverpool