Dinosaur World Live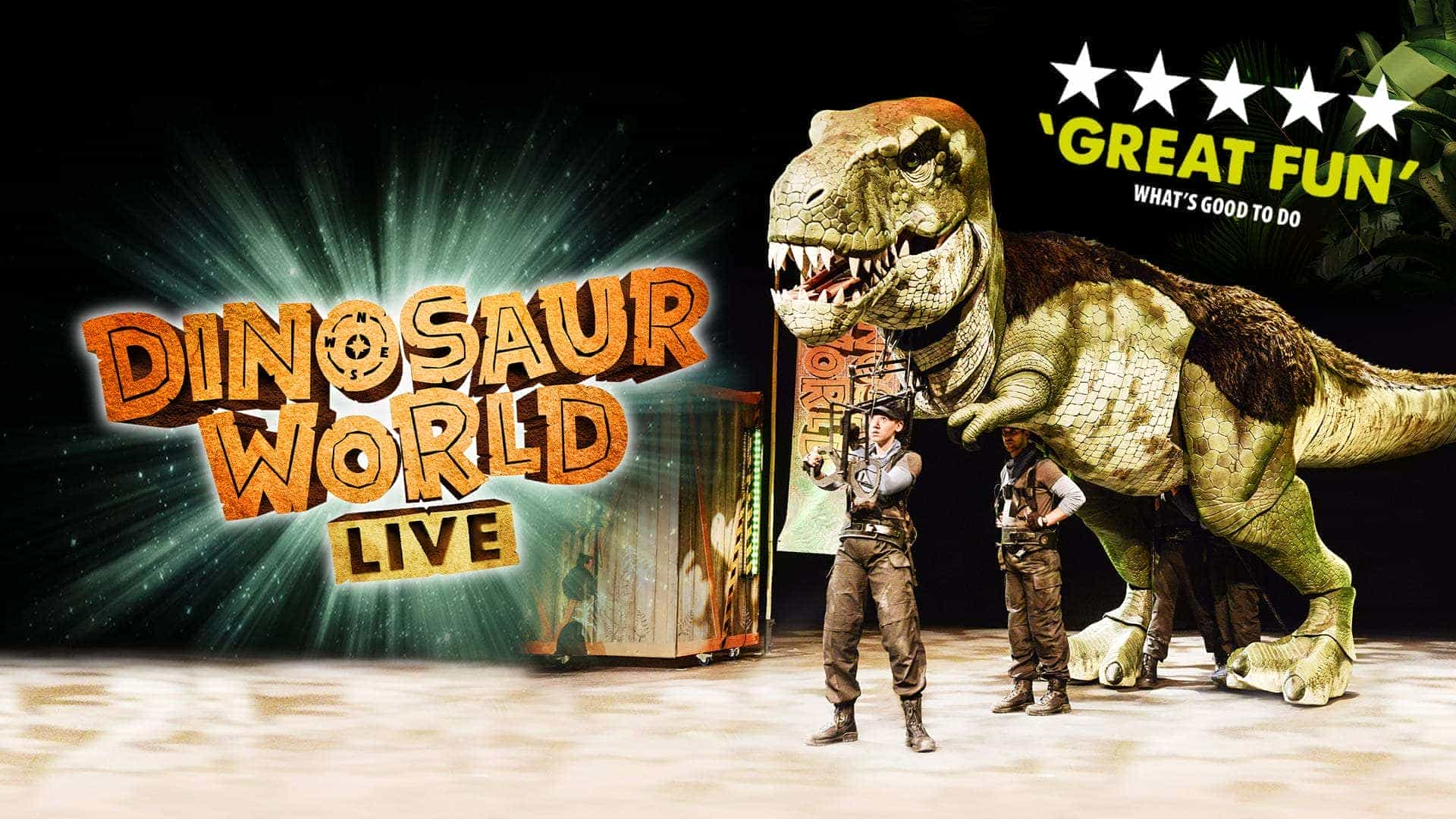 Dare to experience the dangers and delights of Dinosaur World Live in this roarsome interactive show for all the family.
Grab your compass and join our intrepid explorer across uncharted territories to discover a pre-historic world of astonishing (and remarkably life-like) dinosaurs. Meet a host of impressive creatures, including every child's favourite flesh-eating giant, the Tyrannosaurus Rex, a Triceratops, Giraffatitan, Microraptor and Segnosaurus!
A special meet and greet after the show offers all our brave explorers the chance to make a new dinosaur friend.
Don't miss this entertaining and mind-expanding jurassic adventure, live on stage.
Book now before tickets become extinct!
Dinosaur World Live Tickets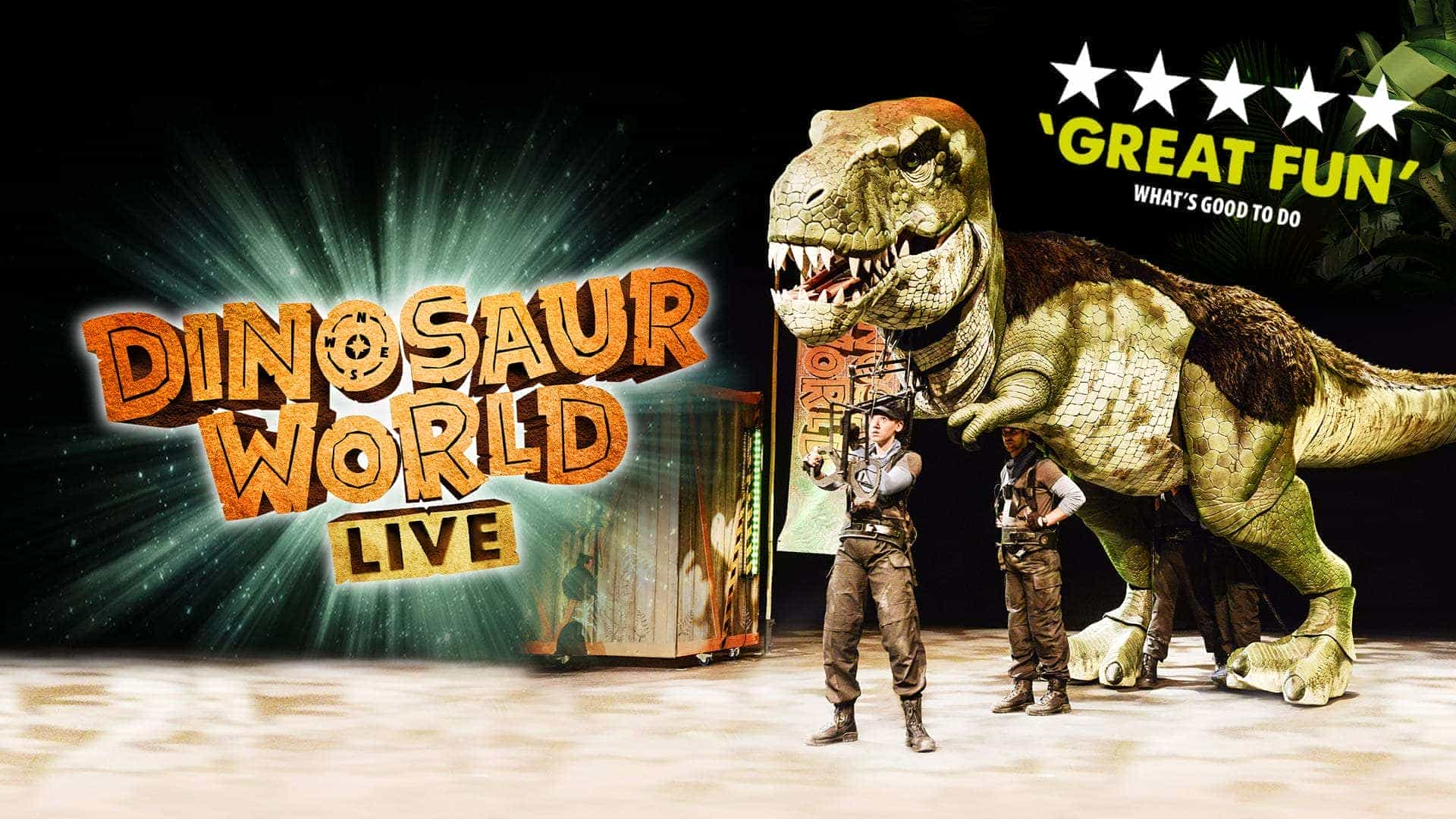 Sorry, there are no tickets for Dinosaur World Live in Liverpool available at the moment. This maybe due to one of the following reasons:
- Dinosaur World Live in Liverpool tickets are currently not on sale.
- The event has sold out.
- Details have not yet been announced for Dinosaur World Live in Liverpool.
- The event may have been cancelled.
- The event has been and gone.
Join our free mailing list for
updates about this event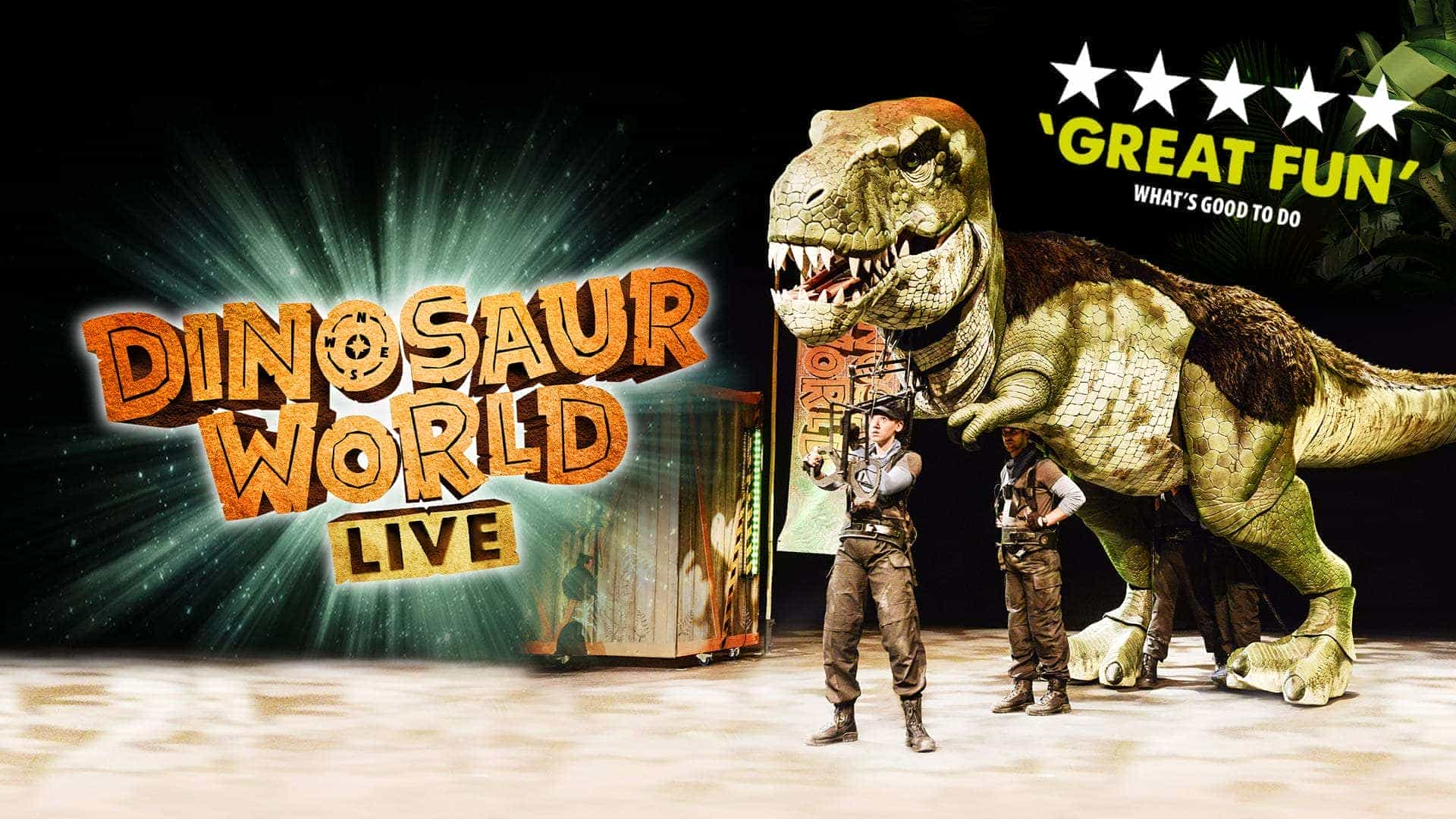 Dinosaur World Live ON TOUR
Our review on Dinosaur World Live
Dinosaur World Live! at The Lowry, Salford - Thursday 16th February 2023 by Leanne Parker-Tyree
Our Rating
DINOSAUR WORLD LIVE IS THE PERFECT FAMILY SHOW FOR ALL YOU DINO LOVERS!

Warning, there are spoilers in this article...


On an unassuming Thursday afternoon, next to a grey, cold Salford Quayside, two brave and intrepid adventurers made their way into uncharted territories; me, a 43-year-old mum, and my dinosaur loving, just turned three-year-old son. The Lyric Theatre may be a million miles away from Islar Nubar (the one and only Jurassic Park), but the palpable anticipation in the air was no less contagious or thrilling had we been on that little helicopter, flying over the island of dinosaurs itself.





We took our seats ready to be transported 65 million years into the past and without a hint of shame, I'll admit that I was at least as excited, if not more so, than pretty much every child in the room (and more excited than any middle-aged mum should reasonably be!) because…DINOSAURS!!!

The lights go down and the exuberant chatter of a theatre full of excited little people is suddenly interrupted by the entrance of our host, Miranda (Selin Baglcioglu: Marie Antoinette/Helen of Troy, Misfits) who tells the story of her family being caught on a boat in a storm and happening upon a mysterious island inhabited by dinosaurs. She is positively perky, charming, and bubbly. She also mysteriously draws our attention to a dinosaur egg, sitting innocently at the side of the stage, urging the children to shout her name if the not-so-little egg starts a-moving. They gleefully agree.

One by one, Miranda enthusiastically introduces us to the dinosaurs that share her island, providing us with nuggets of information and facts about each one. We meet several small, unruly and lovable dinos, such as the feisty Microraptor 'Orlando'; the stubborn vegetarian Segnosaurus, 'Juliet' and the adorable baby Triceratops, 'Beatrice' who is napping until tickled awake by a delighted child plucked from the audience. There is amazement from all in the audience (adults included) as 'Brutus', a full-sized Triceratops emerges to the stage to keep a watchful eye on little baby 'Beatrice'. With each introduction, a child is picked from the audience to go up and meet, feed, stroke or tickle each dinosaur by Miranda, who bounds down into the audience to select from her many, many willing volunteers. The joy and astonishment on the faces of the children was just lovely – a memory they will keep for a long time to come.

The dinosaurs have been brilliantly and thoughtfully designed by Max Humphries (creative productions include: Cirque du Soleil, Green Ginger, Pickled Image, Bristol Old Vic, Royal Opera House) and the beautiful and engaging puppetry, which was choreographed by Puppet Director Laura Cubitt (creative works include: Beyond the Deepening Shadow – The Tower of London, A Monster Calls – The Old Vic, War Horse – NT Berlin, The Curious Incident of the Dog in the Night time – NT West End), is brought to life with fun, versatility, and delight by a team of puppeteers including Rhea Locker-Marsh (The Hit, Rocket Girl, The Lost Leigh Goose, Boris and Sergey's One Man Extravaganza), Sharon Sze (Animal Farm UK Tour, Inside Man, As Dusk Falls), William Uden (The Gingerbread Man, Jurassic World, Jurassic Earth Live, Emily Rising, Michael Morpurgo's Mimi and the Mountain Dragon), Nicholas Halliwell Under the Frozen Moon, A Ladder to the Stars, Meet Fred, The Hit) and Ross Lennon (Dinosaur World Live). The puppeteers manage to make the magic of moving, breathing dinosaurs come to life in front of the audience and for the full 50 minutes, disbelief is suspended.



Let's face it though, no matter how fantastical the dinosaur show and tell might be so far, there is only one thought on everyone's mind – will we meet a T-Rex?! Miranda pops up again to share the devastating news that the Tyrannosaurus Rex won't be making an appearance. The disappointment is immediate. Thankfully, it's a ploy and without warning there is a familiar, thrilling, almighty sound that reverbs around the theatre. 'ROOOOOOOOAAAAAAARRRRR'!!!!! He's HERE. And by 'he', I mean the one, the only, the utterly magnificent (and, just to warn you, apparently terrifying to my three-year-old and several other, younger audience members!) 'Titus' - the T-Rex. Appearing from a super impressive amount of smoke effects and thunderous sound effects, every child (and quite a few of the adults!) are silenced. Stunned. Eyes wider than wide at the impressive sight before them. And then, inevitably, the screams, the squeals, the parents (me included) momentarily rethinking their decision to bring their tiny humans into this confined space absolutely booming with the extremely loud noise of a giant T-Rex, now stomping across the stage and eyeing up the 'all you can eat' lunch buffet that the audience presents to him. Thankfully. 'Titus' doesn't appear to be hungry and is there strictly in the capacity of guardian to adorable baby T-Rex 'Tamora'. Just to be on the safe side, Miranda leaps into the audience, shouting that we all need to roar as loudly as we can to keep Titus back. The audience obliges and after several deafening minutes, Titus stomps away to the cheers and delight of all involved.



As the Dinosaur World show and tell comes to an end, the dinosaur egg, which has wiggled and shook several times during the show, is taken away as the disappointed audience are told that it doesn't look like it's hatching today. Never fear though, egg makes a swift reappearance and this time, it's cracking! The children are besides themselves as a tiny little Giraffatitan pops it's adorable little head out of the egg, followed by Mama 'Gertrude'. A surprisingly touching moment between mother and baby follows as the show comes to a close.

The 50-minute showtime is just about manageable for the littlest audience members and there is a post-show 'meet and greet' with an opportunity for a closer look at the baby T-Rex and baby Triceratops which is predictably mobbed, but charmingly delightful. Dinosaur World Live will leave young and old feeling like they've witnessed something a little bit special. Dinosaur fans will be especially captivated and will no doubt tell everyone they meet about the day they came face to face with these magnificent creatures from a time long, long ago. My three-year old has 'roared' at everyone he's met since we left the theatre and refuses to take off his dino onesie. The dinosaurs remain in Salford until the 18th February before stomping across the UK and Ireland so get yourself and your little ones booked before tickets become extinct!
WE SCORE DINOSAUR WORLD LIVE...


Most Popular Shows and Events in Liverpool