Liverpool Theatre News & Reviews
Spread your wings and have a night at the Opera!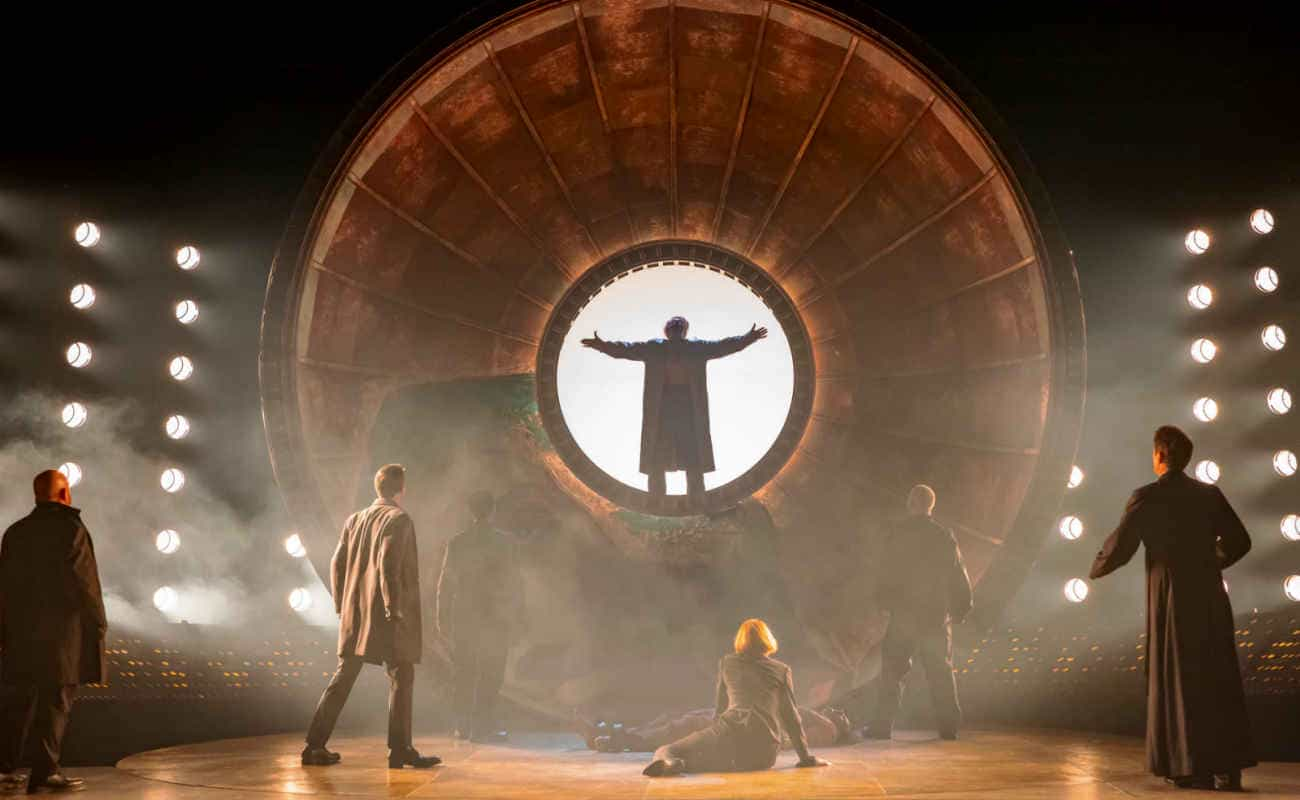 BOOK TICKETS FOR OPERA NORTH
Have you ever been to an Opera? Whether you love an operatic production or you don't really think it's your bag, let us convince you that seeing Opera North's latest season at The Lowry is really worth your time...


We all know and love opera whether we realise it or not. You might be partial to bursting into a little ditty every now and then without even realising its source is operatic, for this art form is a powerhouse and has provided us with some of the most recognisable melodies in history. You only have to turn the television on to hear its emotive melodies trickling into our subconscious, whether it be from an advert, a theme tune, or part of the score for a film or TV show. Heck, even football got involved, making Puccini's Nessun Dorma from Turandot one of the most instantly recognisable operatic songs of all time. And this led to Pavarotti himself starting a trend of successful cross overs from the opera world into popular culture and musicals. Many have followed form, including Andrea Bocelli, Sarah Brightman, Josh Groban, Il Divo, and of course, Alfie Boe. Chart musicians are prone to using a sneaky opera riff such as Queen (It's A Hard Life – Pagliacci). Robin Williams made every child of my generation sing opera with his opening to Mrs. Doubtfire, where he sang Largo Al Factotum from The Barber Of Seville, and of course how many brides have walked down the aisle to Treulich Gefuhrt from Lohengrin! So, what's my point? Don't be put off opera by thinking it is just for the elite, and that it's "not your thing," because we are far more entwined in opera than we may have ever realised. Opera has some of the most compelling stories ever written. It has some of the most intrinsically beautiful and equally robust songs ever created and it showcases some of the most gifted people you are ever likely to witness.


Opera North have three productions at The Lowry for you to enjoy this month!

Then why do so many feel apprehensive or nervous about attending an opera? It could be the language barrier, the fear of not being able to follow what is going on, or that the music doesn't connect. Well fear not, because we have great news! Award winning company Opera North are doing everything they can to make this beloved art form accessible to all. They provide an outline of the story both on their website and in the programme at the show. They project subtitles of the performance onto screens so you know exactly what lyrics are being sung and can follow. They impart a modern twist on the storyline, making it relatable and relevant to an audience's own experience. But they do not compromise an ounce of the glorious music, allowing it to wash over you in its true form via the most talented singers and orchestra.
On March 7th, you can enjoy The Cunning Little Vixen at The Lowry



With Opera North being one of The Lowry's four partner companies, they present work of the highest calibre to the public regularly. Opera North's winter season comprises The Cunning Little Vixen (7th - 8th March), Tosca (9th & 11th March), and Ariadne Auf Naxos (10th March), bringing memorable characters, compelling drama and incredible music.
The Cunning Little Vixen by Janácek is an enchanting celebration of the cycle of life, which examines life and loss in a very different way. Interestingly, Janácek was inspired to write The Cunning Little Vixen via a comic strip he saw in his local paper, and he set about reworking a story about a vixen named Sharp-Ears. This mischievous creature is captured and becomes a family pet but escapes back into the wild. She falls in love with another fox but is tragically shot defending her cubs. This opera appeals to both adults and children, and is jam packed with exciting characters such as hens, a dragonfly, and a badger ensuring costumes that will blow your mind. Sir David Pountney is behind this production, which was originally a Scottish Opera/ Welsh National Opera co-production, and it is widely regarded as a classic. Elin Pritchard, Heather Lowe, Callum Thorpe, Paul Nilon, and James Rutherford are just some of the seasoned professionals returning to Opera North, for The Cunning Little Vixen, and will be led by conductor Andrew Gourlay. What is even more inspiring is the matinee performance on Wednesday 8th March is specifically put on to encourage upper KS2 and KS3 students the opportunity to experience live opera in the theatre for the first time.
Robert Hayward and Giselle Allen are appearing in Tosca together at The Lowry

Tosca by Puccini is one of the world's most popular operas and portrays a devastating take on passion and power. Edward Dick's production stunningly introduces Tosca, a singer who is the lover of artist Cavaradossi. However, Tosca is also admired by Scarpia, the chillingly corrupt Chief of Police, who wants her for himself. When Cavaradossi is arrested, Scarpia offers Tosca a vile and manipulative choice; if she gives herself to him, he will let Cavaradossi go free. Baritone Robert Hayward, soprano Giselle Allen (9th March), Magdalena Molendowska (11th March), and Ukrainian tenor Mykhailo Malafii are conducted by Garry Walker. The stunning 'Vissi d'arte', 'E lucevan le stelle', 'Te deum' will leave you reaching for your hankies to wipe those tears away.
Ariadne Auf Naxos by Strauss examines what happens when tragedy and comedy collide on and off stage. This opera is a first for Opera North and is a co-production with Gothenburg Opera. The action is set against a bustling 1950's Italian film studio, where two opposing films have been asked to combine at the last minute to cut costs. A play within a play sees hilarity burst across the stage as we see the impact of trying to merge a light musical comedy with a serious mythological opera. Directed by Rodula Gaitanou and designed by George Souglides, Strauss' beautiful score offers a meditation on differing attitudes to life and love. It is a brilliant opera that itself questions what exactly is 'high' and 'low' art. Opera North's Principal Guest Conductor, Antony Hermus, returns to conduct a cast including some Company debuts. Catch Elizabeth Llewellyn, Hanna Hipp and Jennifer France as they bring Strauss' "love letter to opera" to The Lowry.
Ariadne Auf Naxos takes centre stage at The Lowry on March 10th



So, if you love music, theatre, dramatic storylines, passion, or even fashion, then Opera North at The Lowry is where you are meant to be. Give yourself permission to enter this impressive world and congratulate yourself as you realise that you do actually know some of its music. It's a great feeling, and we promise it will evoke a sensory rollercoaster throughout your entire being. Everybody should experience an opera at least once in their lives because there is nothing comparable. The dazzling costumes and the sheer volume of them will leave you mesmerised. Hearing the utter power of the singers live is nothing like hearing them recorded. It is something you have to hear to believe, and when you realise that not a single one of them is using a microphone of any kind, your brain takes a while to catch up that what you are hearing is genuinely the strength of their talent. It is an experience like no other. The strength of a full-sized orchestra alone is breath-taking. To be in a theatre with so much talent is inspiring for anyone who loves the arts, and for those who are tentatively wanting to dip their toe in, Opera North and The Lowry have got you covered.
Opera North productions are always highly recommended and a perfect introduction to the genre


WATCH OUR VIDEO - In Conversation with ROBERT HAYWARD and GISELLE ALLEN discussing Opera North's Tosca at The Lowry