Liverpool Theatre News & Reviews
Rufus Hound to star in the stage adaptation of the classic sitcom, The Good Life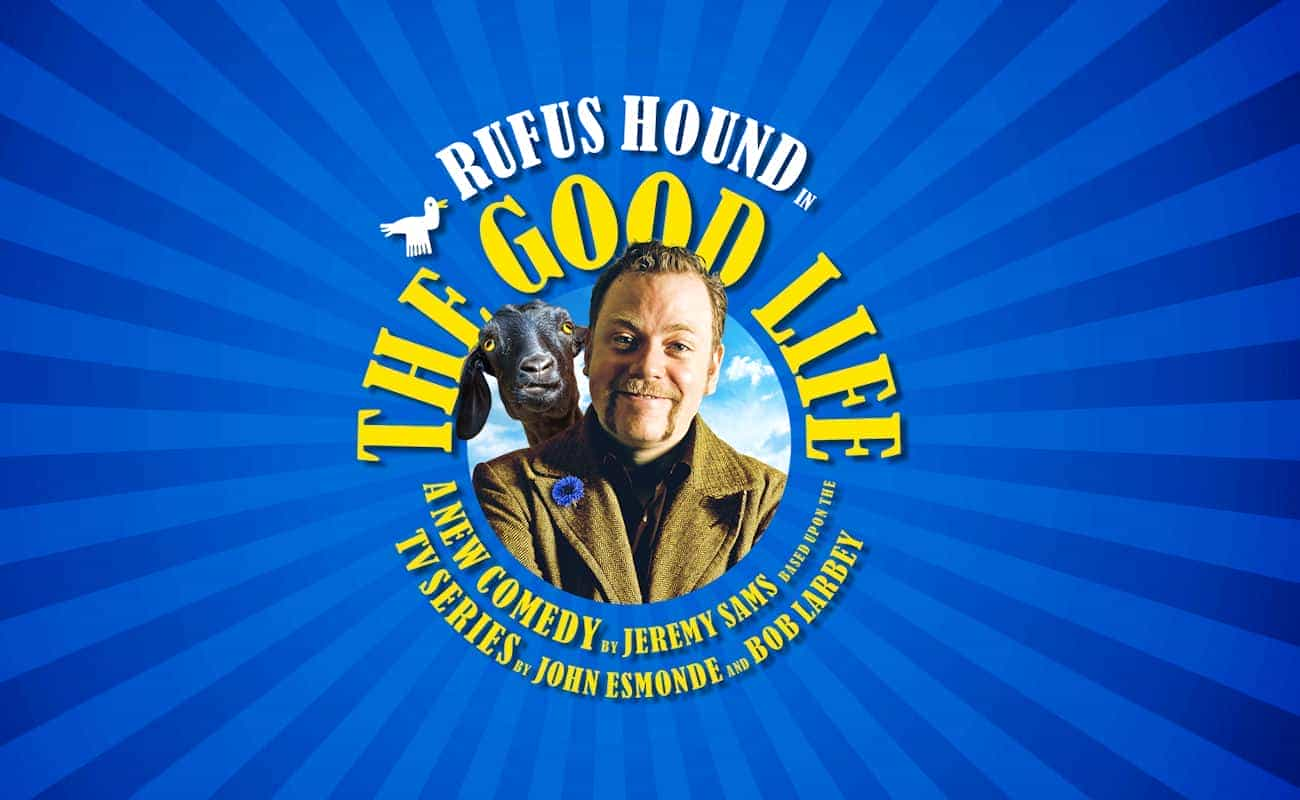 CLICK HERE TO BUY THE GOOD LIFE TICKETS
Remember the Goods – Tom and Barbara, suburban eco-warriors? And their next-door neighbours Margo and Jerry Leadbetter, desperately trying to maintain the Surbiton status quo?
Well, they're back – and on stage for the first time starring award winning actor, presenter and comedian Rufus Hound in The Good Life, a theatre reimagining of the TV sitcom that delighted countless millions in the 1970s.
Jeremy Sams's comedy leads the well-loved characters (not forgetting Geraldine the goat) through uproarious adventures, some old, some new and often (even today) hilariously familiar.
This new play celebrates a time when, whatever our differences, we still managed to get on with our neighbours.
Rufus Hound's extensive list of stage credits include the original West End production of Dirty Rotten Scoundrels, One Man Two Guvnors, The Wind In The Willows at London's Palladium and Everybody's Talking About Jamie. Jeremy Sams's directing credits include the National Theatre's West End and Broadway revival of Noises Off, the West End musical Spend, Spend, Spend, the international tour of The Sound of Music and Oklahoma! at Chichester Festival Theatre.

The Good Life can be seen at The Lowry, Salford Quays in the Lyric Theatre from Tuesday 26th to Saturday 30th October 2021. Tickets are now on sale.

CLICK HERE FOR MORE DETAILS ABOUT THE SHOW AND TO BUY TICKETS