Liverpool Theatre News & Reviews
REVIEW - The White Card at HOME - A powerful, educational and emotional play, keeping you hooked throughout!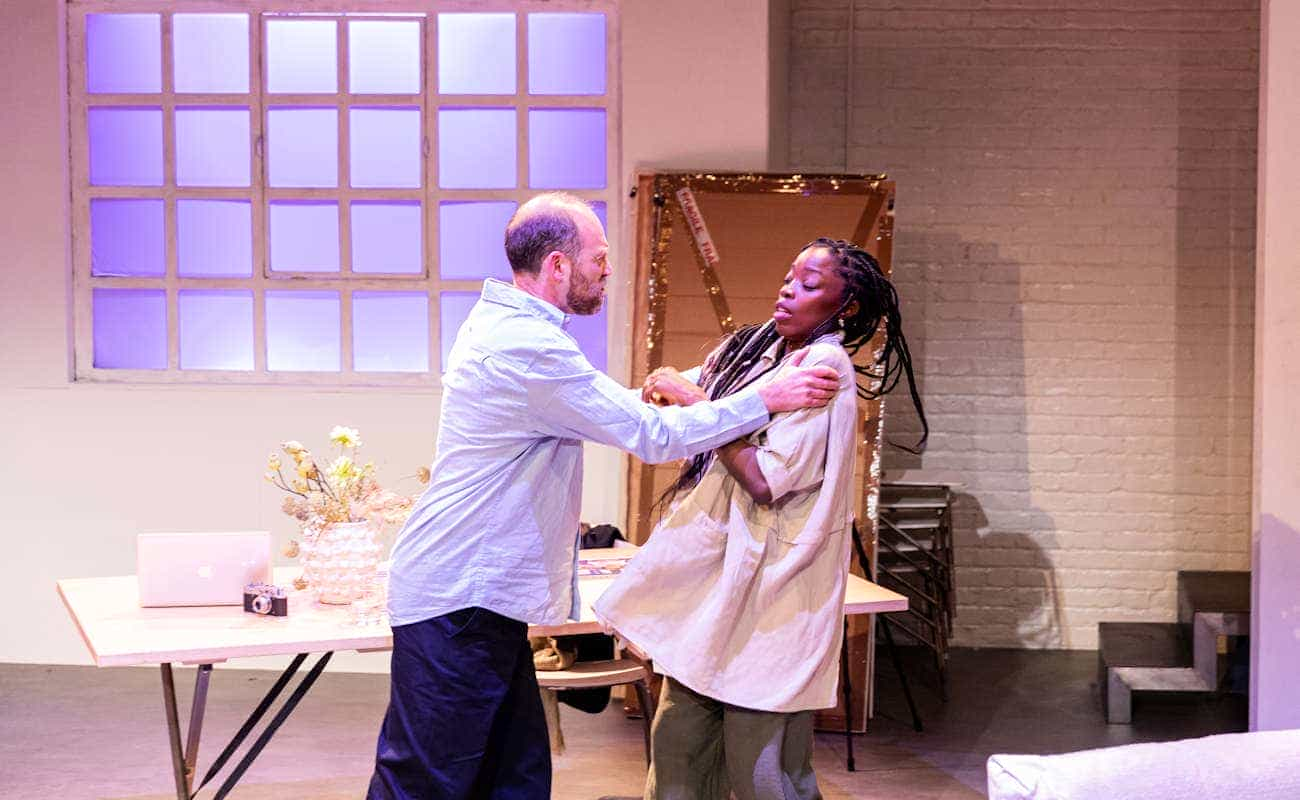 BOOK YOUR TICKETS HERE
On Thursday, we visited HOME to see The White Card. Read what our reviewer, Lizzie Johnston had to say about this brilliant show...


A wealthy, privileged white couple invite Charlotte, a talented black artist, to dinner where a heated debate puts white privilege under the microscope. Set in an increasingly racially divided America and shortly before the murder of George Floyd and the Black Lives Matter protests rippled across the world, The White Card puts to question cultural appropriation and representation by uncovering some uncomfortable truths. Although set in the USA, the play is just as relevant here in the UK and invites us to play our part in the debate. The White Card poses the question: can society progress when whiteness remains invisible?

Writer Claudia Rankine says, "It understands that true conversations about race and racism can feel like a crisis to those committed to silence and disavowal." and this is exactly what we watched unfold at the dinner party. When Virginia and Charles are questioned over their thoughts, they become defensive, letting the tensions run high.

Immediately on entering the theatre, you got a vibe about the family; that they are wealthy, middle-class and white. There was no curtain up and the actors were on stage improvising, setting the scene before the play even began. I like when a production does this as it uses the time to set the scene and introduce the audience to the story, it was as if we were in their home as they were waiting for the arrival of the dinner guests. The setting is a living room/dining room open-plan space, but all the decor was white, even the artwork was white with black writing describing the picture instead of showing us the picture. It was simple yet effective and poignant.

Kate Copeland (Emma, A Winter's Tale, The First Man) plays Virginia, a woman who snaps under pressure and, although cheers on black icons such as Serena Williams, finds herself crumbling when faced with real racial conflict. Copeland is a master at building tension and awkwardness, and then she'll drop an epic one liner, whether it's a comedic moment or quite the opposite - the audience audibly gasped when hearing some of her lines, we were all so invested!

Charles, played by Matthew Pidgeon (The Mirror and the Light, Bitter Wheat, Local Hero), could be described as the 'in between', he doesn't crumble under pressure like Virginia but is still blind to his white privilege and power he holds. Pidgeon was great at showcasing how someone's character can change during a debate, from being impressed and enthusiastic about Charlotte's work to becoming defensive, judgemental and unwilling to learn when questioned over racism. Charlotte, played by Estella Daniels (Chloe, Death in Paradise, Sinbad), was a well-rounded, layered character and what a joy it was to watch Daniels on stage. You could tell she was passionate about her work and a well-respected artist who knew her stuff. Her art was more than just raising awareness about racism, but was there to educate the impact it has - something which the art-collecting white couple did not understand, causing friction.

I found myself feeling frustrated, like I wanted to join the debate. Whiteness was put on display, dissected and was an important debate to witness. The outcome is uncomfortable and tense and the emotions rapidly change as the tension builds, but all of this is educational and I was hooked for the whole show. It's a short and powerful one-act play that highlights racial issues that are still apparent in today's society, some issues that people may think were history. Get yourself to HOME and join this ever so important dinner party.
We score The White Card - 8/10


The White Card can be seen on stage at HOME until Saturday 21st May.


Take advantage of our EXCLUSIVE OFFER - £15 TICKETS by booking now before it's too late.