Liverpool Theatre News & Reviews
A Folk-Blues Legend Rides Into Town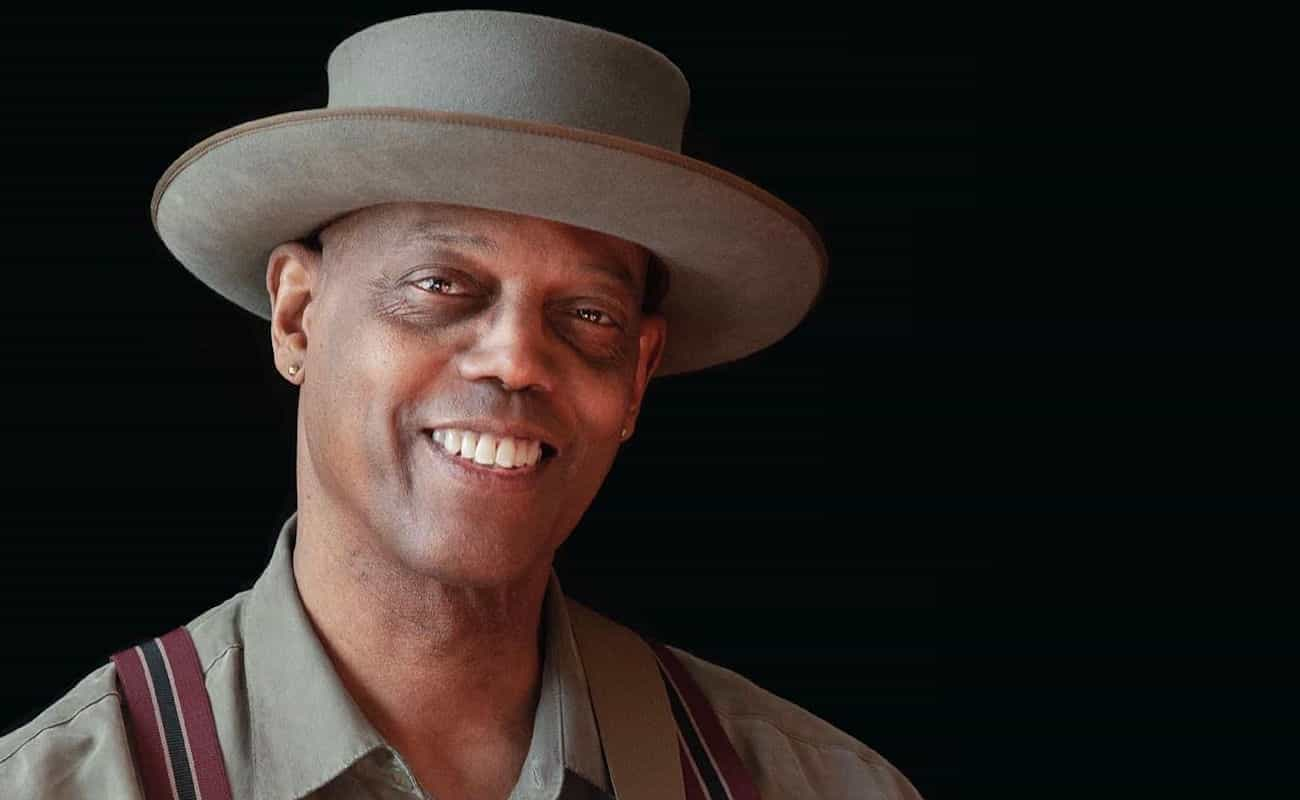 ~ BUY ERIC BIBB TICKETS ~
Described by The Sunday Times as possessing "one of the most resonant voices in popular music", and by The Guardian as "one of the finest American exponents of acoustic blues, an engaging performer and rousing guitarist who is blessed with a quite remarkable voice", the world renowned "Blues Troubadour" Eric Bibb returns to Manchester with his band in May 2023.
There are only a few tickets remaining for his show at The Stoller Hall, where he will perform the classics he is loved for, whilst introducing brand new material from his forthcoming album, Ridin'.
Born into a musical family in 1951 New York, his father Leon Bibb made a name for himself as part of the 1960s New York folk scene, while his uncle was the jazz pianist John Lewis, of the Modern Jazz Quartet.
Growing up surrounded by his father's friends, such as Pete Seeger and Paul Robeson - his godfather - it was no surprise that he was given his first steel-string acoustic guitar at the age of seven, with Bob Dylan offering him childhood guitar-playing advice to "keep it simple, forget all that fancy stuff."
Now based in Scandinavia, Eric Bibb is grounded in blues and folk tradition with his music continuing to reflect his thoughts on current world events, American politics, and his own lived experiences, whilst remaining entertaining, uplifting, inspirational and relevant, collaborating with the likes of Taj Mahal, Odetta, Habib Koité, Jools Holland, Maria Muldaur, Rory Block, Charlie Musselwhite, and Martin Simpson.
Or, as Blues Brothers actor Dan Aykroyd famously declared, Eric Bibb is "what the blues in the new century should be about".
---o---

If you've never heard him before, check out our 5 favourite Eric Bibb classics, plus his latest single...
1) Needed Time
2) Don't Ever Let Nobody Drag Your Spirit Down
3) With My Maker I Am One
4) Connected
5) Silver Spoon
+ His New Release - Family
---o---