Ellen Kent's Madama Butterfly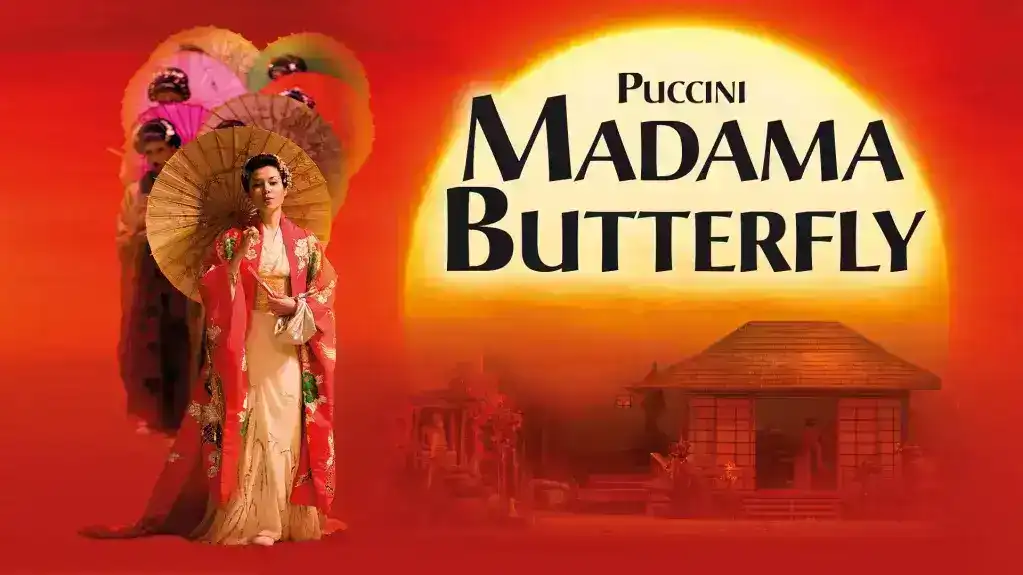 Senbla presents Opera International's award-winning Ellen Kent and the Ukrainian Opera & Ballet Theatre Kyiv production, with international soloists, highly-praised chorus and full orchestra.

Back by overwhelming public demand, this award-winning Opera returns in a new production with exquisite sets including a spectacular Japanese garden and fabulous costumes including antique wedding kimonos from Japan.

One of the world's most popular operas, Puccini's Madama Butterfly tells the heart-breaking story of the beautiful young Japanese girl who falls in love with an American naval lieutenant – with dramatic results.
Highlights include the melodic Humming Chorus, the moving aria One Fine Day and the unforgettable Love Duet.

Sung in Italian with English surtitles
Sung in Italian with English surtitles
Ellen Kent's Madama Butterfly Tickets
Liverpool
Liverpool
Liverpool Empire Theatre
Sun 14 Jan 2024
Our review on Ellen Kent's Madama Butterfly
Ellen Kent's Madama Butterfly - Opera House, Manchester - Thursday 26th January 2023 by Lizzie Johnston
Our Rating
Madama Butterfly is arguably one of Puccini's most popular operas, despite this, I couldn't tell you a single thing about the show (other than its name) before going. I was aware of its popularity but not really the storyline, so read up on a short synopsis to get started. Sometimes going to a show when completely clueless about the context makes it a unique and fun experience, I went having no expectations and was just happy to take in the atmosphere and enjoy a night at the theatre.
Straight from arriving at the Opera House I knew this was going to be pretty much a full house as the queue formed along the street and there was an excited buzz in the air. Opera lovers of all ages were waiting to take their seats, which goes to show that opera can be for anyone and everyone.
Madama Butterfly is one of Puccini's most popular works in his repertoire. It's a sad story of love, passion and tragedy as we follow young Japanese woman Cio Cio ("Butterfly") as she loses her heart to the dashing American Naval Officer, Officer Pinkerton, only to discover his love is fleeting. The themes are wrapped up in Puccini's beloved score and this particular production has been put together by esteemed director Ellen Kent with The Ukrainian Opera & Ballet Theatre Kyiv.
What I love about theatre is how it transports you to another location and time, it allows you to get lost in a story completely different to your own. As soon as the Opera House curtain lifted, the set did exactly this. We were shifted back in time to turn-of-the-century Japan with a set bright and full of colours to create an Oriental dream garden. The costumes matched the enchanting set with bright colours and traditional dress that stood out alongside the American Naval uniform.
At its heart, opera isn't about grand sets or large choruses, it's about conveying emotion through voice and this, paired with a fantastic orchestra, is what makes opera a unique experience which people have adored for centuries. A major stand out moment was when the company took their bows alongside a Ukrainian flag and sang the national anthem. This elevated the whole performance and every audience member felt this as they rose to give a standing ovation. It was extremely poignant and nevertheless important.
There's no denying the talent and power behind the international soloists and highly-praised chorus, led by Korean soprano Elena Dee (Madam Butterfly, Aida, Mimi), Ukrainian soprano Alyona Kistenyova (Carmen, Boheme, Traviata) and Ukrainian mezzo-soprano Natalia Matveevan (Aida, Othello, Madama Butterfly). The whole company came together to portray the themes of loss, tragedy, love and passion in every element of the story. Their voices blended together beautifully to create a harmonised sound that echoed around the auditorium.
What I enjoyed about Ellen Kent's direction was the physicality that was added to the production, in particular when we were introduced to the Japanese women at the start. Madama Butterfly had an aura of grace and floated along the stage, in a youthful and elegant style, but so did the rest of the female chorus. They moved as one, taking small steps to move ever so slowly into the centre of the stage. This created a stark contrast to the strong American Officers and helped to set out the themes and characterisation of the story. Not only this, the movement and acting made the story much easier to follow so there was no issue with getting lost in the translations. The show is sung in Italian with English subtitles so it's simple to understand and this tackles the queries about any language barriers.
This show is certainly for the opera lovers among us, theatre goers who enjoy being immersed in the passions and emotions of the talented company. The production itself is easy to follow along and, if you know the gist of the story, then you can let yourself be immersed in the Japanese paradise and engrossed by the bittersweet emotions that this love story entails.
Other events you may like...
How to get to the Liverpool Empire Theatre, Liverpool
Most Popular Shows and Events in Liverpool