Chicago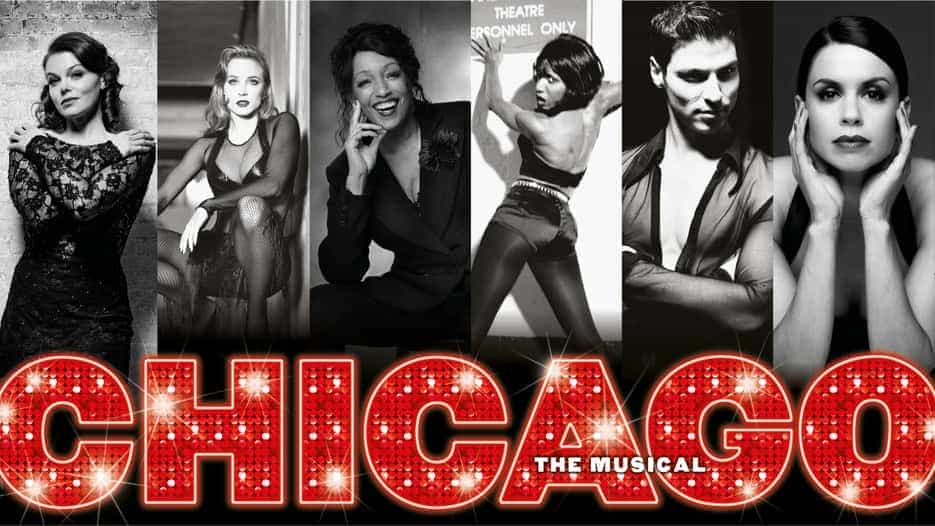 Set amidst the razzle-dazzle decadence of the 1920s, CHICAGO is the story of Roxie Hart, a housewife and nightclub dancer who murders her on-the-side lover after he threatens to walk out on her. Desperate to avoid conviction, she dupes the public, the media and her rival cellmate, Velma Kelly, by hiring Chicago's slickest criminal lawyer to transform her malicious crime into a barrage of sensational headlines, the likes of which might just as easily be ripped from today's tabloids.
Created by the musical theatre talents of John Kander, Fred Ebb and legendary choreographer Bob Fosse, CHICAGO's sexy, sassy score with one show-stopping song after another includes Razzle Dazzle, Cell Block Tango, and All That Jazz. With 6 Tony Awards, 2 Olivier Awards, a Grammy® and thousands of standing ovations, CHICAGO truly is "superb" (Daily Telegraph) and "remains a phenomenon" (Sunday Express).
Don't miss out, book now! It would be criminal to miss it...
Please note: The producers may make alterations to the published cast for any reason, at any time, and therefore cannot guarantee the appearance of any named artist.
Chicago Tickets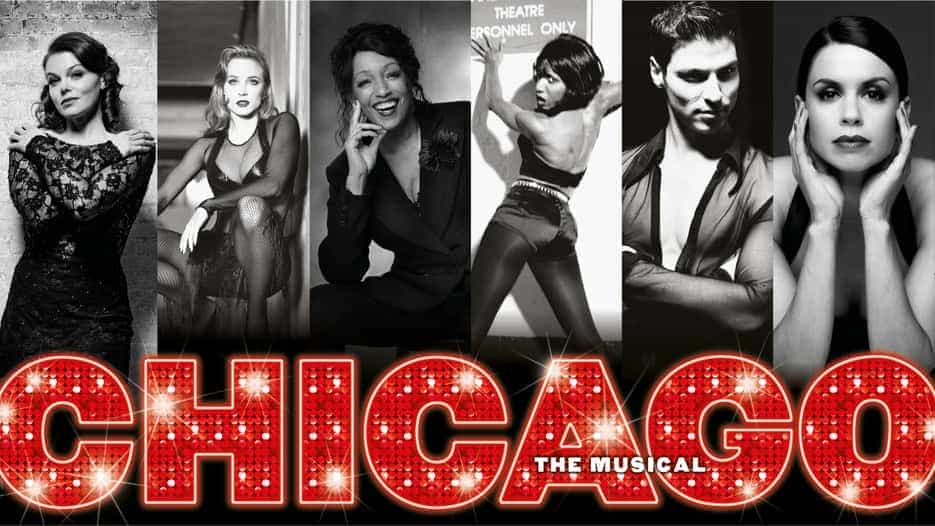 Sorry, there are no tickets for Chicago in Liverpool available at the moment. This maybe due to one of the following reasons:
- Chicago in Liverpool tickets are currently not on sale.
- The event has sold out.
- Details have not yet been announced for Chicago in Liverpool.
- The event may have been cancelled.
- The event has been and gone.
Join our free mailing list for
updates about this event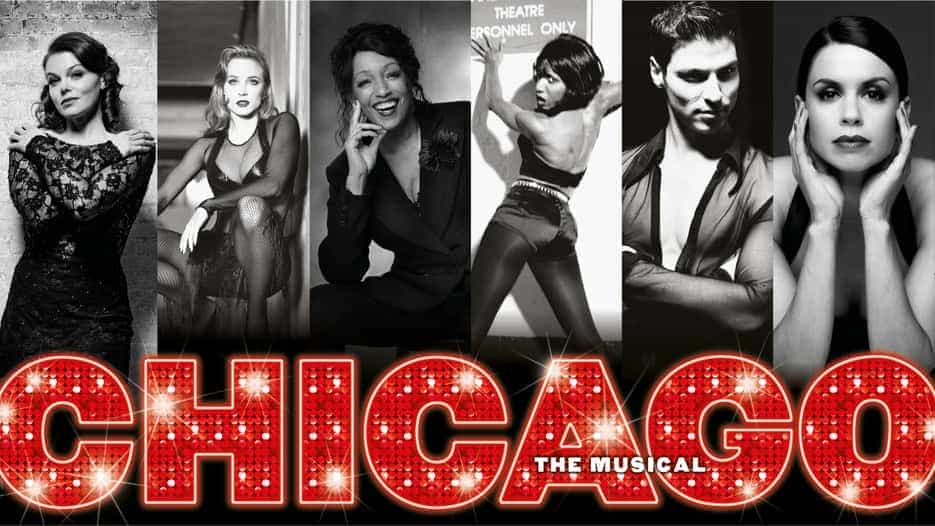 Our review on Chicago
Chicago - Opera House, Manchester - Monday 23rd May 2022 by Karen Ryder
Our Rating
The first time I saw Chicago, my mind was blown, altering my perception of the role women could play in a musical forever. Strong, powerful, villainous, sexy, uncouth, controlling and domineering. Chicago offered a form of female empowerment light years away from the old school Hollywood MGM roles, and I fell in love with the gritty nature of characters available. Match this with some of the best musical songs ever written and throw in Bob Fosse as choreographer (I'm such a fan I've even named my car Fosse) and you quite literally have a stage show that will never go out of style, for it has a unique and eclectic style all of its own. The silhouettes, the lines, the skidoo, hotcha and whoopie (yes Chicago even has its own language that makes perfect sense in the middle of its musical jazz numbers) create a dark and delicious dynamic that is so particular, every isolation of the body is mesmerising and musical theatre heaven.
This Fred Ebb and John Kander masterpiece focuses on our flawed protagonist Roxie Hart, who after murdering her lover, finds that in this town, murder guarantees you fame and fortune. Roxie dreams of being a celebrity vaudeville act and with the help of prison warden Matron Mama Morton and her newly appointed sweet-talking lawyer Billy Flynn, it looks like her dreams may come true. But first she has to convince the jury that she is not guilty. Roxie quickly learns from Billy the best way to do just that is to play fast and loose with the truth. The court system is just a circus after all, another means of entertaining the crowds, and those with the best stories come out on top. So what if she has to blame her long suffering husband Amos? So what if she has to make up a sob story about her past? It's all part of the game right? With the best people on her side, what could go wrong? Enter cell mate Velma Kelly, an existing and jealous diva client of Billy's, who wants her rightful place back as the centre of attention. Everything was going to plan for Velma - that was until Roxie turned up and stole her limelight. With both ladies prepared to do whatever it takes to be the biggest celebrity in a 1920's gangster heavy Chicago, can there ever be a happy ending? After all, no matter what lengths they are willing to achieve to outshine the other, the next murder is only ever one aggrieved woman away. And that folks, is Chicago.
Walking into the theatre, the stage is set with a solitary chair, framed in spotlight and dressed with the infamous Fosse bowler hat. Already I am awed at the style and sophistication of this show and judging by the number of pictures being taken of a simple chair, so are the rest of the audience. The show continues with minimal set and is designed around the central staging area which plays home to the orchestra. With jazz musicals, ballads and showstopping tunes unashamedly ringing through the theatre one after the other, it is quite right that this ostentatious orchestra takes centre stage. The musical director Andrew Hilton was clearly living his best life and played his own part in the show throughout. This joyous orchestra, lead by a superstar, literally had the audience bouncing, clapping and joining in even after the show had finished and the cast had left the stage. This orchestra were showstopping all by themselves, so makes sure you pay attention and wait till the very end because the applause spoke volumes as to how much they make Chicago such a huge success.
Back to the set. The cast use the orchestra stand to make dramatic entrances and exits, including sliding down its long edge from quite a height with glamour and ease. Other than that, this is a show that relies on its talented cast. The only other set or props are chairs, ladders that are swung onto the side of the stage, bowler hats and large ostrich feathers. In a show which portrays a court room full of smoke and mirrors, it relies on none whatsoever itself to create this epic tale of murder, greed, corruption, violence, exploitation, adultery and treachery. Impressively, the cast never really leave the stage. Instead, they sit lined up on chairs along the sides, always just one jazz hand away from creating their numerous roles and sublime dance routines. It highlights that the true success of this show always lies in the ensemble as a whole team. There are obviously lead roles, but no role leads for this cast are clearly a strong and united team. Roxie Hart was brought to delicious life by Faye Brookes (Coronation Street, Shrek, That Day We Sang, Grease, DOI). Brookes played Roxie with a quirky, endearing comedic and mischievous lilt, showing us exactly why any jury would find her innocent of a murder she actually admitted to carrying out! She was poised, classy and drew you in with her charm, wit, and talent. A loveable rogue, Brookes enchanted the audience with her numerous song and dance routines throughout, with We Both Reached For The Gun being a showstopping highlight. Michelle Andrews (Annie, Joseph, Cats, Trapped) was the vivacious Velma Kelly and knocked everyone's socks off (or should that be rolled their stockings down?!) Chicago and anything Fosse related is notorious for being hard core musical theatre, with its intricate isolations and synchronised and syncopated moves, but Michelle Andrew's talent is so polished that she made it look easy. She was cool, calm and collected throughout, whether she was kicking her legs repeatedly over chairs, cartwheeling, belting out lung busting numbers or balancing on a chair six foot in the air! She miraculously did not seem to ever even consider being out of breath.
Another star name in the cast is Shelia Ferguson (The Three Degrees, numerous UK and USA television shows, Fame, Thoroughly Modern Millie). Ferguson immediately makes her presence known with her first solo When You're Good To Mama as Matron Mama Morton, making the song her own, with some soul soaring runs. She brings a cool, realistic vibe to the role and has a brilliant way of delivering her lines with a no nonsense mix of attitude and credibility. Ferguson was given a round of applause before she had even done anything, just for stepping on to the stage. Now that's what you call a showbiz legend! Jamie Baughan (The Wind In The Willows, Kinky Boots, King John, Breeders) was anything but invisible as the long suffering Amos. He played the downtrodden, belittled and ignored character with a heart melting charm that aroused plenty of audible notes of sympathy from the audience. His Mr. Cellophane was pitched to perfection, gaining the backing of the entire Opera House in his plight to simply be noticed. Great acting, great singing and great jazz hands.
B E Wong (The Pleasure Garden, The King & I, Measure for Measure, Into The Woods) hit all the impeccable high notes as Mary Sunshine, both literally and metaphorically. This performance was mesmerising, and for anyone who is seeing Chicago for the first time, holds wonderful surprises too. You will not be disappointed for Wong most definitely brings the sunshine. Understudy Liam Marcellino (Les Mis, Strictly Ballroom, Cabaret, Miss Saigon) played tonight's Billy Flynn with a cheeky, chipper charm that oozed proficient persuasion. His vocals were like smooth, warm chocolate, insisting you indulge and enjoy. Marcellino was every bit the flashy, fast talking, razzle dazzling, lawyer who absolutely threw sequins in our eyes and was splendiferous!
Every song in Chicago is a hit, but special mention has to go to All That Jazz and Cell Block Tango, for not only do they epitomise the essence of the show, but they come with their own fan clubs! Yes! The songs themselves seem to have their own following, for they both received authentic and abundant applause from the off. And rightly so. The power of ensemble Fosse moves, sleek, sexy, sparse shimmery costumes, spotlights, isolations, shapes, angular poses, strong and sultry singing, chairs, bowler hats, clicks, sighs, rippling muscles, energised empowerment and grace all happily hypnotise the audience, bending us to their will.
Any musical that starts its second act with a cast member wolf whistling the audience as a signal to stop talking, settle down and let the show begin, gets my vote! This production has plenty of mischievous quirks such as this throughout, and it loves breaking that fourth wall, or more to the point, smashing it down with purpose and invigorating intention. Chicago just has something special about it, that je ne sais quoi, that va va voom. It will make you shimmy till your garters break, make you demand your own exit music, and make you paint the town and all that jazz. So 5,6,7,8 your way down to The Manchester Opera House because tonight they were queuing out of the door for tickets, and nobody wants to be a Mr. Cellophane and miss out! After being lucky enough to review one of my all time favourite shows, I can legitimately sign off with "Oh I love my life, and all…..that…..jazz!"
WE SCORE CHICAGO - 10/10



Other events you may like...
Most Popular Shows and Events in Liverpool