Jenny Eclair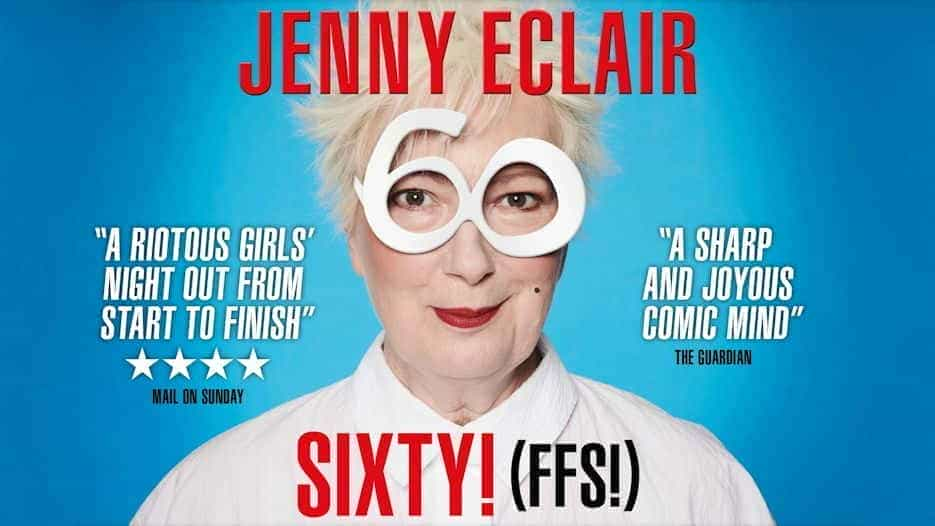 Having hit 60 (but still a year younger than Madonna), Grumpy Old Women star Jenny Eclair - aka 'The Face of Vagisan' - confronts a new decade of decrepitude. Now that it takes 20 minutes of scrolling down to find her DOB when she's filling in forms online, should she celebrate or crawl into a hole? What will her 60's hold for this 1960's babe and is it a legal requirement to buy Nordic walking poles?
Born in Malaysia in 1960, her family spent a few years in Berlin before settling in the English town of Lytham St Annes. The daughter of an army general who loved a good fart prank and a joker at heart from a young age. After studying at Manchester Polytechnic School of Theatre where she joined a cabaret group called Cathy La Crème And The Rum Babies, she moved to London in 1982 and began to pursue a career in comedy which saw her become the first woman to win Edinburgh Festival Fringe's prestigious Perrier Comedy Award in 1995 and later pen the Sunday Times bestseller Older And Wider – A Survivor's Guide To The Menopause, offering an irreverent and honest look at the menopause.
Jenny Eclair Tickets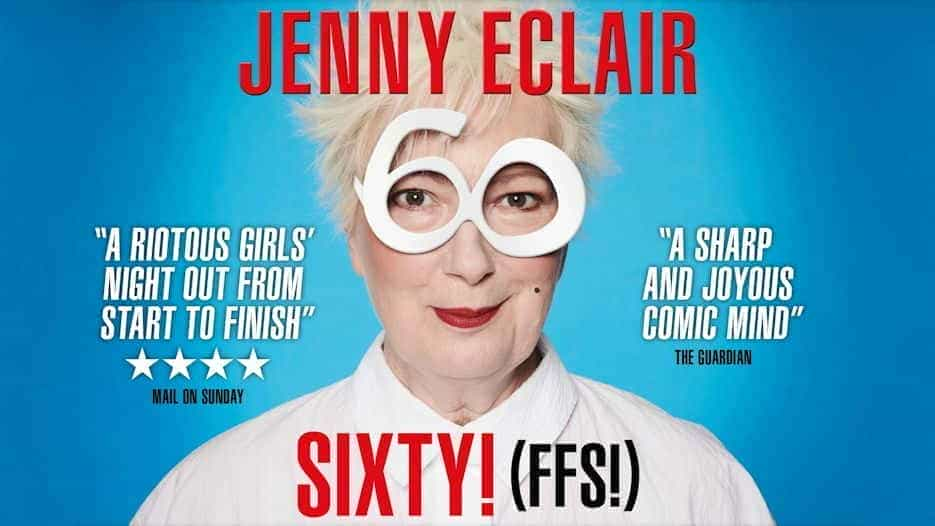 Sorry, there are no tickets for Jenny Eclair in Liverpool available at the moment. This maybe due to one of the following reasons:
- Jenny Eclair in Liverpool tickets are currently not on sale.
- The event has sold out.
- Details have not yet been announced for Jenny Eclair in Liverpool.
- The event may have been cancelled.
- The event has been and gone.
Join our free mailing list for
updates about this event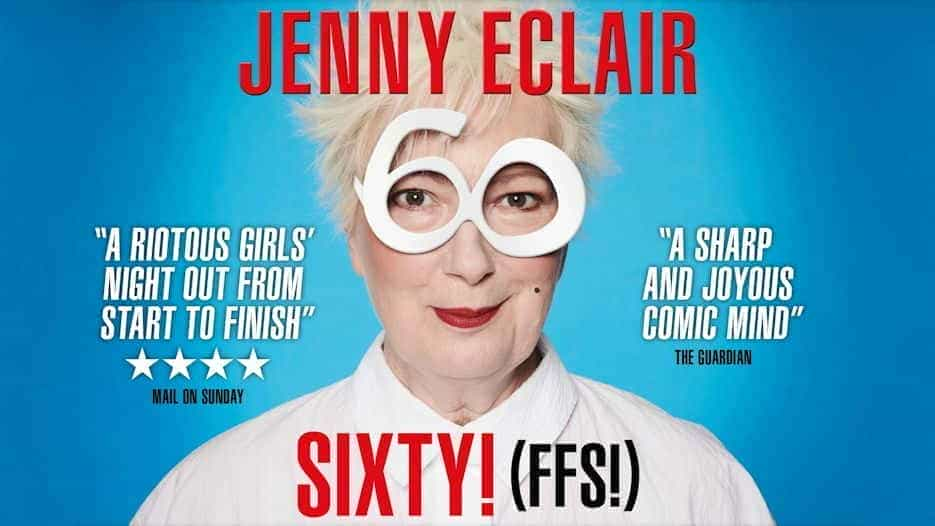 Our review on Jenny Eclair
Hedda Tesman - The Lowry, Salford Quays, Manchester - Monday 7th October 2019 by Karen Ryder
Our Rating
MAN "She brought it on herself. She made her own choices".
WOMAN "How dare you!! She was a victim of her circumstance".
This was the start of a very heated argument between the couple infront of us as we exited the theatre. The play had clearly left them both with strong opinions on the lead character of Hedda Tesman, played by Haydn Gwynne, and though their extremely animated discussion made me and my friend giggle, it was great to see a production evoke such strong debate.
Hedda Tesman is a 2019 version of Ibsen's Hedda Gabler, with a few minor changes to character by writer Cordelia Lynn. If you don't know the original play, it will make no difference to you. If you have, the character of Thea is now Hedda's grown up daughter that she never wanted, and Lynn's version is 30 years down the line for Hedda and George Tesman (Anthony Calf).
When you walk into the theatre, it is dominated by the set designed by Anna Fleischle, and a pianist eerily playing in the background. It grabs your attention.
The story is dominated by Hedda; a bored and disturbed lady, who feels invisible in life. We learn of her troubled childhood with her Father General Gabler (who spookily watches over us throughout the entire performance from a giant portrait that is always illuminated). We see her estranged relationship with Thea (Natalie Simpson) - the daughter she never wanted, and witness the dangerous impact this has had. We hear of her secret past with Elijah (Irfan Shamji), and how she almost encourages his alcoholism. We flinch at the blackmail Brack (Jonathan Hyde) tries to place on her, and laugh at her opening dialogues with the housekeeper Bertha (Rebecca Oldfield) and Aunt Julie (Jacqueline Clarke) who she clearly think are both beneath her. By the way, I totally wanted to take Aunt Julie home with me. LOVED this character.
Hedda has some great one liners, sardonic humour, and a few jokes you laugh at and then think "oooooh, did I really just laugh at that?" I wasn't expecting any laughs in this play, but they are most definitely there - particularly found by the man sat infront of us. We ended up laughing at him laughing!
The play reaches it's conclusion (won't say it incase some reading this don't know the original play - otherwise it would be a spoiler alert), but it does seem to get there rather suddenly. It almost felt a bit like I'd nipped out to put the kettle on, and come running back in shouting "What did I miss?".
And my one "Nooooo" moment of the evening was that I couldn't see the big conclusive climax because two actors on stage were sat right infront of me, and blocked the entire "big moment of the play".
Overall I thoroughly enjoyed the play, as did my friend, and even though we exited to an arguing couple - it was an argument that took place because the play had engaged them, and raised some interested, modern issues.
Most Popular Shows and Events in Liverpool