Sunbirds - Featuring Dave Hemingway (The Beautiful South)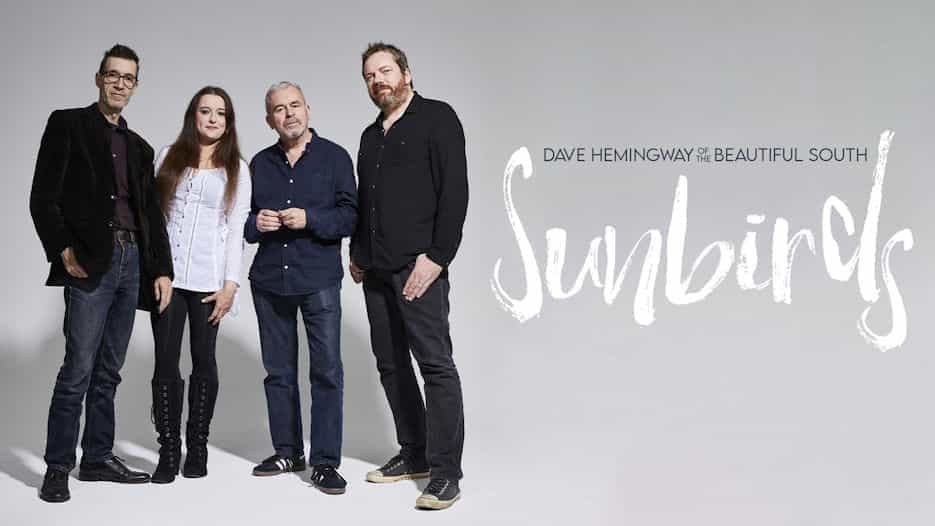 The man who once told us all he loved us from the bottom of his pencil case, The Beautiful South founder and vocalist Dave Hemingway is back with a new sound and his new band.
Although born and bred in Hull, the band's sound predominantly features the instrumentation of traditional American roots music combined with the occasional outburst of fuzz guitar more associated with Seattle in the late 80's.

However, you can only sing about what you know. "Although a lot of the songs have an Americana feel", says Dave, "they're still about life in England... you're going to feel a bit daft singing about pick-up trucks and low down honky-tonks when you live in Yorkshire."
Following the split of The Beautiful South in 2007, Hemingway along with band mate Alison Wheeler, set up The South, adding guitarist Phil Barton. Hemingway and Barton would leave in 2017 to concentrate on a new sound with Sunbirds.
Sunbirds - Featuring Dave Hemingway (The Beautiful South) Tickets
St Helens
St Helens
The Citadel Theatre
Fri 26 Apr 2024
Most Popular Shows and Events in Liverpool